As a personal trainer who worked with many disabled people and as a gadgets enthusiast, I have checked many smartwatches and fitness trackers owned by my clients.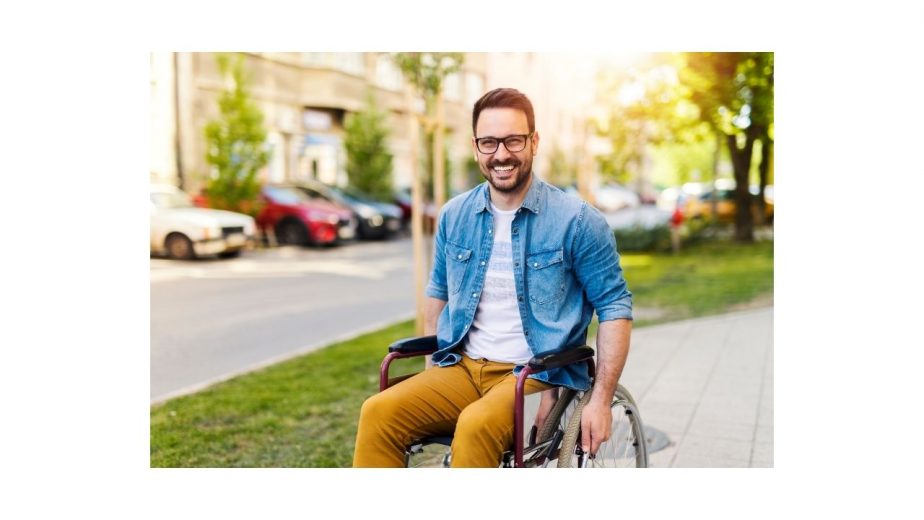 I can quite easily say that the best Smartwatch or sport watch for disabled people and wheelchair users is the Apple watch 6.
You can also read an older post of mine about the best fitness trackers for the blind and visually impaired.
The main reasons for that are the new "Assistive touch" feature and the great "WheelChair mode".
I will talk about these 2 features and I'll give you some more reasons why I'm choosing the Apple watch 6 as the best Smartwatch for disabled and wheelchair users.
The Apple Watch 6 – The Best Smartwatch/fitness Tracker For Disabled And Wheelchair Users
This timepiece from Apple is designed to be worn 24 hours a day and tracks every part of your life — calories burned, the number of steps you take, and the amount of water you drink — and it lets you know if you're meeting Apple's health and fitness goals.
But this isn't just a fitness tracker. It's also an intelligent timepiece that handles incoming emails, texts, and updates from your favorite apps.
And it's a beautiful piece of jewelry, with the ability to handle phone calls and play music. It's the ultimate health and fitness tracker with a brilliant display of information.
Let's start with the new feature that Apple has recently launched and which I absolutely love – the Assistive Touch feature.
Assistive Touch Feature
Since its launch in 2015, Apple has become one of the largest watch manufacturers in the world, with the Apple Watch gaining popularity all over the world.
Now, the company has launched a new feature called "Assistive Touch" designed to help people with disabilities. The new tool helps watch owners perform actions by moving the hand, without touching the screen or the watch buttons.
For example, calls can be answered using hand gestures, such as touching the index finger with the thumb.
"For a long time we at Apple felt that the best technology in the world had to adapt to everyone's needs, and our team worked overtime to adapt the technology to everyone.

With the new features, we push the boundaries of technology, with the next generation of technology bringing more people pleasure. And additional functions for Apple products.

We are excited to share the new functions, "
said Sera Harlinger, senior director of accessibility policies and global initiatives.
The Assistive Touch feature is designed to make it easier for users with upper body disabilities and will make it easier to use the smartwatch.
The new feature works using built-in motion sensors and the optical pulse sensor.
Thanks to these, the watch can detect small differences in muscle movements and tendon activity. This way, you can navigate the watch using gentle hand gestures, including pinching.
It will also be possible to answer incoming calls and control the screen, using finger-pointing.
This Is How You Will Activate The New Feature
You can activate the feature by entering the Assistive touch menu by clicking on the watch app, or by "shaking" the watch.
Apple Watch Wheelchair Mode and the Roll Goal
Apple Watch Wheelchair Mode is a feature that was designed with the needs of wheelchair users in mind. While helping them to exercise is important, it is also crucial that their first-hand experience with the product is a positive one.
It was announced on June 5, 2016, at Apple's WWDC and released on September 16, 2016 as a watchOS 3 software update.
In the Apple watch wheelchair mode, you will find 2 options: Outdoor Wheelchair Walk Pace and Outdoor Wheelchair Run Pace.
Apple has done tons of researches in order to make the algorithm understand and read wheel pushing activity from your wrist which is very different from steps counting.
The Apple health app comes with activity rings and the roll goal which will motivate and remind you to roll in your wheelchair and complete the activity rings.
Some Other Features That Makes The Apple Watch 6 The Best Smartwatch For Disabled And Wheelchair Users
Voice Over and Siri – Turn your Apple Watch into a listening device. The Apple Watch has a feature that allows you to read everything that is on the screen. This includes emails, text messages, notes, reminders, and calendar entries. Everything that appears on your screen can be read aloud to you. This is a great feature for people with visual impairments.
Siri is also a great personal assistant that helps to make the life of disabled people much easier.
Fall Detection – Apple Watch's fall detection feature can reportedly tell when a person has fallen down and needs help. This is a great feature for the disabled, elderly, and wheelchair users as it can help these people get help quickly. With this feature, the Apple Watch can detect when a fall event is occurring and can then automatically contact the emergency services.
Taptic Engine – The taptic engine is a small but extremely important component in the Apple Watch. It is an engine that gives off a tap-like sensation for users to notify them of incoming messages, emails, and other information. It also is used to give off a tap when the user is using the watch and it is in sleep mode. This is to notify the user that it is time to wake the watch up.
Answer calls – With the Apple Watch's ability to receive calls you'll be able to answer a phone call right from your wrist. without the need to take out your phone from your pocket or bag. With the watch's microphone, you'll be able to hear the caller and you'll be able to respond with a tap of the finger. There's also the SIM version which will allow you to make and receive calls and messages even without your phone nearby.
Many Useful Apps – inside the Apple website you will find a list of more great apps for disabled people. The list is divided into 4 sections: Vision, Mobility, Earing, and Cognitive. I'm sure you can find an app that can make your life easier no matter what disability you are suffering from. Here is the link to the accessibility page on Apple's website.
Conclusion
The Apple Watch 6 is really an amazing device and from what I have seen so far it seems to me that the people in Apple have really taken the needs of disabled people into consideration.

The Apple Watch 6 can really help a lot for people with many types of disabilities to live a more full and active life and it is my choice for the best Smartwatch/Fitness tracker for people with disabilities and for wheelchair users.

Do you have other favorite Smartwatches or fitness trackers? Do you have favorite useful apps that help you with your disabilities?
I and this blog's readers will be happy if you can share them with us in the comments below.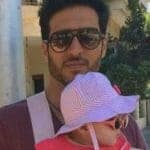 Hi, my name is Eddie, I am a professional trainer specializing in the elderly population and I'm also a website designer. I love training in the gym, going to the beach, traveling, and having good food.

I combined my love for sport and website designing to make "DisabilitEase" whose purpose is to help elderly and disabled people live a more full and active life, have more fun, and enjoy their unique journey despite any disability.