Planning an accessible road trip with your family can be a great way to explore the world together. It's important to do some research and plan ahead so that everyone can enjoy the journey.
By researching accessible lodging, identifying attractions, planning an accessible route, gathering supplies, and communicating with family members, you can make sure your trip is safe and enjoyable for everyone!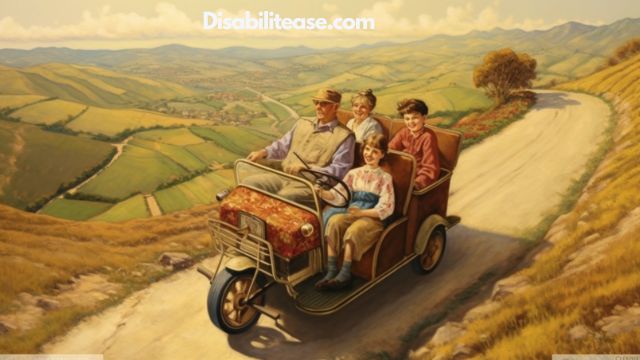 Tips for Planning An Accessible Family Trip
With a few simple steps, you can create an accessible road trip that is enjoyable for everyone involved.
Research Accessible Lodging
You'll need to research accessible lodging for your family's road trip, so make sure you find a place that everyone can enjoy!
One of the best ways to do this is by researching online. Look for reviews from other travelers who have stayed in the destination and how they found it to be accessible. Then look for accommodations that cater specifically to those with disabilities, such as wheelchair ramps, elevators, or larger rooms for mobility devices.
Make sure to pack any necessary items such as extra wheelchairs or walkers if needed. Additionally, ask about any accessible activities offered at the hotel or nearby attractions that may offer more enjoyment during your stay.
With proper planning and research, you can ensure an enjoyable and safe road trip experience for everyone in the family!
Identify Accessible Attractions
Discovering exciting attractions that can be enjoyed by everyone in your group is a great way to make the most of your vacation!
Identifying accessible attractions for all members of your family should be done before you start packing up your gear. Building knowledge about local sights, museums, and parks will ensure that you are prepared for any obstacles or challenges that come up during the trip.
Make sure to research ahead of time whether an attraction has ramps, elevators, or other accommodations for those with physical disabilities. Ask around at hotels and restaurants for tips on what attractions to visit and what gear (like wheelchairs or walkers) might be needed.
Packing this equipment beforehand will save time and allow everyone to have a more enjoyable experience when traveling together.
Plan an Accessible Route
Once you've identified accessible attractions, it's time to plan a route for your family that allows everyone to enjoy the adventure! The best way to ensure that everyone has a successful trip is to plan ahead and research all of your options.
By doing so, you can make sure that each attraction you visit accommodates the needs of every member in your family. Consider factors such as how much time you have and what locations are the most convenient for your group.
Also, check out online reviews or talk with people who've been there before; this'll help give you an idea of what other travelers experienced at each attraction. Planning ahead and researching carefully will help ensure that everyone has an enjoyable road trip experience!
Gather Supplies
Gather the necessary supplies to make your journey smooth and enjoyable for everyone, no matter their needs. It's important to plan ahead and pack early.
Consider what each family member might need for comfort on the road—extra pillows, blankets, snacks, books, or toys. If you know of any special mobility equipment that may be needed for a family member with disabilities or limited mobility, consider renting it in advance.
This will ensure that everyone is comfortable during the trip and can access all locations along your route without difficulty. Don't forget to also pack any other items necessary such as medication or sunscreen!
With careful planning and preparation ahead of time, you'll be able to enjoy an accessible road trip with your family!
Communicate with Family Members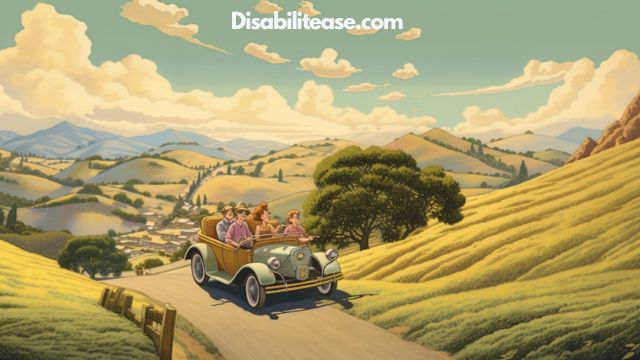 Communicate with your loved ones before, during, and after the journey to ensure everyone is on the same page and knows what to expect. Planning ahead for an accessible road trip with your family can help avoid any potential issues along the way.
Make sure you communicate clearly with those involved. Ask everyone about their needs/expectations. Check-in regularly throughout the journey. Discuss each person's role in making it a successful trip. Plan for contingencies if something doesn't go as expected.
By taking the time to plan ahead and check expectations, you'll be able to enjoy a stress-free road trip that meets everyone's needs. This will give you more time to focus on having fun together as a family!
Conclusion
Planning an accessible road trip with your family doesn't have to be a daunting task. With a bit of research and preparation, you can ensure that everyone has an enjoyable experience.
Make sure to identify lodging and attractions that are accessible for all members of your party before you start planning. Then map out an easy-to-follow route that's comfortable for everyone.
Don't forget the supplies! Ensure that you have everything necessary to make the journey comfortable and safe, then communicate your plans with every member of your family.
With these steps taken care of, you're ready to hit the road and make some amazing memories together!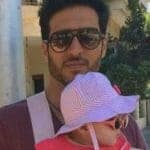 Hi, my name is Eddie, I am a professional trainer specializing in the elderly population and I'm also a website designer. I love training in the gym, going to the beach, traveling, and having good food.

I combined my love for sport and website designing to make "DisabilitEase" whose purpose is to help elderly and disabled people live a more full and active life, have more fun, and enjoy their unique journey despite any disability.