Traveling can be a great way for disabled and elderly people to find new hobbies. With the right planning, you can explore different parts of the world and discover activities that you've never tried before.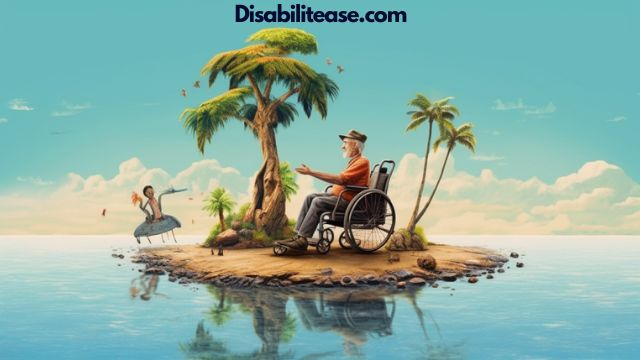 You don't need to worry about your age or disability because there are many ways to make the journey enjoyable and safe. You just have to take the time to research your options and plan accordingly.
So why not start today? Let's look at how traveling can help expand your horizons and give you a chance to try something new.
Benefits of Travelling for Disabled and Elderly People
Travelling can open up a world of possibilities for disabled and elderly people, offering them the chance to explore new hobbies and activities that wouldn't be available otherwise.
By travelling to different locations, they can connect with others who have similar interests or disabilities, giving them the chance to share experiences and learn from one another.
New experiences can also be gained by visiting places outside their comfort zone, allowing them to discover new cultures and ways of life. This can provide an exciting opportunity for personal growth and open their eyes to potential career paths or further study options.
Exploring new cities or countries also provides the perfect opportunity to try something different. Whether it's trying local delicacies, attending events such as music festivals or taking part in once-in-a-lifetime activities like hot air ballooning, the possibilities are endless!
Travelling enables disabled and elderly people to broaden their horizons and gain valuable insight into other lifestyles, which may inspire new passions or hobbies they never knew existed.
Whether you're looking for adventure or relaxation, there are plenty of opportunities available out there if you're willing to take a leap of faith. From accessible accommodation options to tour guides tailored specifically for your needs, travelling is no longer something that only able-bodied people can enjoy!
Types of Activities to Try
Exploring the world can open up a wealth of opportunities for you to discover activities that you may never have considered before. Whether you're disabled or elderly, travelling is an excellent way to try something new and learn about different cultures.
Here are just a few ideas of activities to try:
Take part in a cooking class and learn how to make traditional dishes from around the world.
Attend cultural festivals and celebrations while learning more about the local customs and history.
Join an art workshop where you can experiment with different mediums such as painting, sculpture, or photography.
Travelling provides endless possibilities for learning new skills in unfamiliar environments – so don't be afraid to step outside your comfort zone! From language classes to educational tours, there are plenty of ways to engage with others while discovering more about yourself too.
Plus, by experiencing other cultures first-hand, you get an insight into how people live differently all over the globe – making it easier for you to appreciate diversity when returning home.
Whether you choose one activity or many, travelling allows every individual the chance to broaden their horizons and explore what life has to offer them beyond their usual routine – without ever having to leave their home country!
So take advantage of all the amazing experiences out there waiting for you!
Tips for Planning a Trip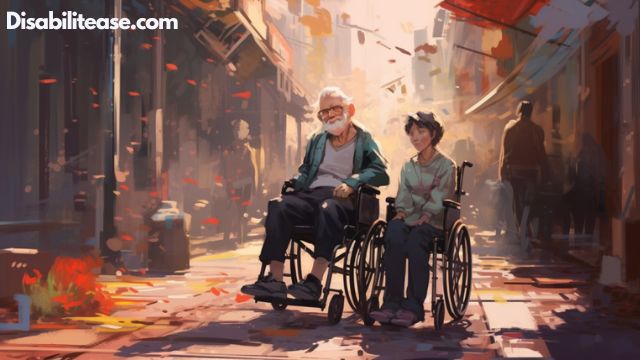 Planning a trip can be overwhelming, but with the right preparation, it can be an exciting and rewarding experience! Disabled and elderly people looking to explore new hobbies have a few different options when researching trips. Adaptive tours are designed to create travel experiences that are accessible for people of all abilities.
These tours may feature activities like adaptive skiing, wheelchair tennis, sightseeing tours in accessible transport, and more. Depending on the destination, there may even be unique opportunities tailored toward disabled travelers such as swimming with dolphins or horseback riding.
When planning a trip, it's important to research the destination for accessibility features such as accommodations and transportation options. It's also helpful to seek out reviews from other disabled travelers who have been to that location in order to get an idea of what their experience was like.
If traveling alone or with limited assistance, it's important to consider how far away attractions are from each other when planning a route so that there is sufficient time for rest stops.
Before leaving on any journey, it's best practice to make sure that emergency contact information is stored somewhere easily accessible and kept up-to-date if needed.
Additionally, bringing along necessary medications and medical supplies is essential for safe travels. Taking some extra precautions before heading out can ensure that everyone has an enjoyable trip full of memories they'll never forget!
Conclusion
You've seen how travelling can open up a world of possibilities to disabled and elderly people. With the right planning, you can ensure that your trip is safe, fun, and filled with exciting activities.
From learning new skills to exploring different cultures, there's something for everyone. So don't wait any longer – start planning your next adventure today! You won't regret it.
Whether it's a weekend getaway or an around-the-world journey, you'll come back feeling refreshed and inspired to try out some of the hobbies you discovered along the way.
Don't let age or disability keep you from having amazing experiences – go out and explore!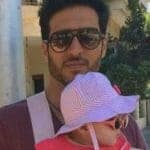 Hi, my name is Eddie, I am a professional trainer specializing in the elderly population and I'm also a website designer. I love training in the gym, going to the beach, traveling, and having good food.

I combined my love for sport and website designing to make "DisabilitEase" whose purpose is to help elderly and disabled people live a more full and active life, have more fun, and enjoy their unique journey despite any disability.