You may think it's impossible for disabled and elderly people to participate in outdoor activities while travelling, but that's not the case!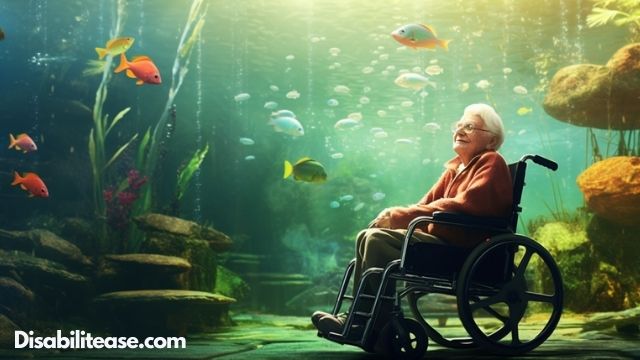 With some research, a plan of action, and the right gear, anyone can join in on the fun.
Whether you're looking to go camping or take a leisurely walk through a park – all it takes is informed preparation.
Let us show you how to make sure your next trip is an enjoyable experience for everyone involved.
Research Accommodations
You should research accommodations that are accessible and tailored to disabled or elderly travelers so they can enjoy outdoor activities while traveling. It's important to find support and seek advice from experienced travelers who may have had similar experiences.
Additionally, researching destinations with the help of travel agencies or online resources that specialize in serving people with disabilities can be beneficial when looking for an outdoor activity destination.
When researching, make sure to check accessibility features such as wheelchair ramps, lifts, adapted toilets and showers, and other necessary facilities. Consider also any special equipment that may need to be rented or purchased before your trip. Some outdoor activities may require special safety gear depending on the location and type of activity you are planning.
Be sure to review any guidelines set by local authorities regarding access for people with disabilities at destinations you plan on visiting. Also, look into any special discounts that might apply to visitors in wheelchairs or those needing additional assistance during their travels.
With proper research ahead of time, anyone regardless of age or ability will be able to fully enjoy all the outdoor activities a destination has to offer!
Make a Plan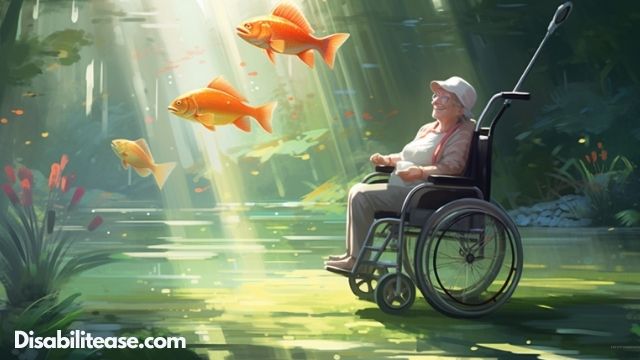 Planning is the key to ensuring a safe and enjoyable trip for disabled and elderly people while traveling. When making your plans, it's important to consider all available transportation options, such as wheelchair-friendly buses or taxicabs.
Additionally, you may need to plan ahead for special accommodations, such as arranging for airport-assist services before arriving at your destination. Planning ahead allows you to book these services in advance so that they're ready and waiting when you arrive.
It's also important to create an itinerary of activities that takes into account the physical limitations of disabled and elderly travelers. For instance, if someone has difficulty walking long distances or standing up for extended periods of time, then be sure to look for attractions that don't require too much exertion.
It can also be helpful to bring along any necessary medical equipment or personal care items in case they're needed during the trip.
By taking the necessary steps ahead of time, travelers can maximize their chances of having an enjoyable experience without worrying about lack of accessibility or other challenges due to their disability or age. With a little advanced preparation and planning, any journey can become a memorable one!
Get the Right Gear
To ensure a safe and stress-free trip, it's essential to get the right gear for your outdoor excursions. Whether you're disabled or elderly, it's important to have the appropriate equipment to make sure you can enjoy any activity with ease.
Renting gear is a great option if you're short on money or don't want to commit long-term. You'll be able to find accessible trails that are suitable for wheelchairs, walkers, and other mobility aids so that everyone can take part in activities like hiking and camping. Plus, renting means you won't need to worry about storage after your trip has come to an end.
Safety should always be your top priority when traveling outdoors. Make sure you do your research before leaving home by checking the area for any potential hazards such as steep terrain or inclement weather conditions.
Bring along enough supplies of food and water too! With the right preparation and gear, there's no reason why disabled and elderly people can't enjoy outdoor activities during their travels.
Conclusion
You can absolutely enjoy outdoor activities while traveling if you're disabled or elderly. With a little research and planning, you can find the accommodation that best suits your needs. And with the right gear, you'll be able to enjoy your outdoor adventures in comfort and safety.
So don't let a disability or age stop you from exploring nature and having fun outdoors. You deserve to experience the joy of being out in nature just like everyone else, so go ahead and make it happen!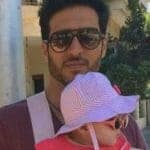 Hi, my name is Eddie, I am a professional trainer specializing in the elderly population and I'm also a website designer. I love training in the gym, going to the beach, traveling, and having good food.

I combined my love for sport and website designing to make "DisabilitEase" whose purpose is to help elderly and disabled people live a more full and active life, have more fun, and enjoy their unique journey despite any disability.