Traveling with pets can be a challenge, especially for disabled and elderly people. However, it is possible to make it work by planning ahead and preparing for the journey.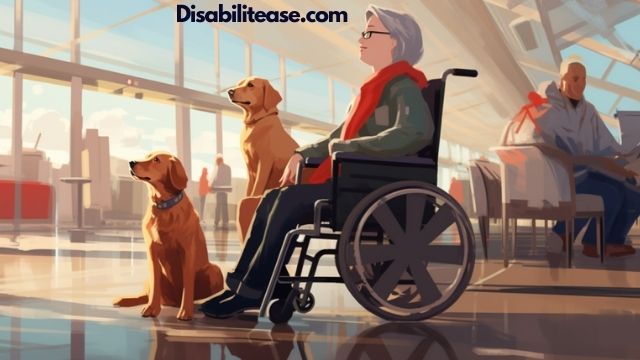 You can manage your pet's needs even in unfamiliar surroundings if you plan appropriately. Here we will explore the challenges of traveling with a pet as a disabled or elderly person, and how careful preparation can help ensure a successful trip.
Challenges of Traveling with a Pet
Traveling with a pet can be incredibly challenging for disabled and elderly people, but it doesn't have to be an insurmountable obstacle.
Before embarking on the journey, pet proofing is essential: making sure that the accommodations are equipped with ramps or lifts for larger animals; ensuring that food and water bowls are accessibly located; and providing comfortable bedding if flying.
Additionally, airline policies should be researched carefully – many require specific crates or carriers for pets of different sizes in order to fly safely.
Another important consideration is the type of transport being used: airlines often have strict regulations regarding live animals whereas trains may allow more flexibility.
Some public transport services also offer reduced rates for those travelling with guide dogs or other assistance animals.
Disabled and elderly people should also research any rules their destination has about bringing pets into public spaces such as parks or restaurants in case they plan to take their pet out with them during their trip.
Taking a few extra steps before departing can significantly reduce stress levels while traveling with a pet and ensure that everyone involved enjoys the experience as much as possible.
Knowing what to expect ahead of time and having all necessary equipment ready can help make the process smoother for both travelers and their companion animals alike!
Planning and Preparation
Planning ahead is key when it comes to venturing out with your furry friends. When traveling with a pet, elderly and disabled people need to make sure that they can find accommodations that are accessible for them as well as pet friendly.
This requires researching in advance the accessibility options available at hotels and other lodging facilities.
| Hotel | Accessibility Options | Pet Friendly |
| --- | --- | --- |
| Holiday Inn Express | Wheelchair-accessible rooms & ramps throughout property | Allowed in select rooms |
| Comfort Suites | Roll-in showers available in some suites; wheelchair-accessible rooms with wider doors & lower furniture heights | Pets allowed for a fee in designated suites only |
| Days Inn | Wheelchair-accessible entrances, elevators, lobbies, public restrooms & parking spaces | Allowed in select rooms for an additional fee per pet per night (weight limit of 40 lbs) |
When looking into pet friendly hotels, be sure to confirm the type of pets allowed (dogs or cats), size limitations (some may have weight restrictions), number of pets allowed per room, if there is a nonrefundable fee or deposit required upon check-in, and what services are included (walk area/pet park).
Lastly, don't forget to inquire about any special pet amenities like treats or toys provided by the hotel. With careful planning and research you can ensure a safe and comfortable trip with your four legged friend.
Managing Pet's Needs in Unfamiliar Surroundings
Managing your pet's needs in unfamiliar surroundings can be overwhelming, so it's important to take steps to ensure their safety and comfort.
It's a good idea to familiarize yourself with the area. Research the location you're traveling to for any potential dangers or pet-friendly activities.
Make sure that the place you're going is safe for pets, such as avoiding areas with high traffic or wild animals.
Look into parks, hiking trails, beaches, and other outdoor activities to make sure your pet will have fun during the trip.
Bring along all of your pet's supplies. Pack food, treats, toys, blankets or beds, litter boxes if they're necessary for cats or small dogs. Also consider bringing a first aid kit in case of an emergency.
Make sure that all vaccinations are up to date and bring copies of their medical records just in case.
Address their emotional needs. If your pet becomes anxious in new places or around new people, it's important that you try to make them feel comfortable by providing familiar items like toys and blankets. Also, spend time with them while exploring new locations together.
Consider having someone check on them when needed while you're away from the hotel room – either a family member or friend who knows how to care for your pet properly. This way, they won't be left alone for long periods of time feeling scared and confused in an unfamiliar environment.
Traveling with disabled individuals and elderly people can be a challenge, but knowing how to manage your pet's needs can help make the experience easier on everyone involved.
Being prepared ahead of time is key. Research different options before arriving at your destination so that everything runs smoothly once there. Pack enough supplies so that nothing is forgotten. Address any emotional needs if they arise – this way, both you and your furry companion can enjoy a stress-free journey!
Conclusion
Traveling with a pet can be challenging for disabled and elderly people. However, with the right preparation and planning, it doesn't have to be overwhelming.
You can make sure your pet's needs are met in unfamiliar surroundings by bringing along their favorite toys, treats, and bedding. By taking the time to plan ahead for your pet's needs, you'll be able to rest easy knowing that your furry friend is taken care of.
With a little bit of effort, you can make traveling with your pet enjoyable and stress-free!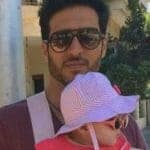 Hi, my name is Eddie, I am a professional trainer specializing in the elderly population and I'm also a website designer. I love training in the gym, going to the beach, traveling, and having good food.

I combined my love for sport and website designing to make "DisabilitEase" whose purpose is to help elderly and disabled people live a more full and active life, have more fun, and enjoy their unique journey despite any disability.