Are you considering a family trip that includes elderly or disabled people? If so, you may have questions about how to make it work.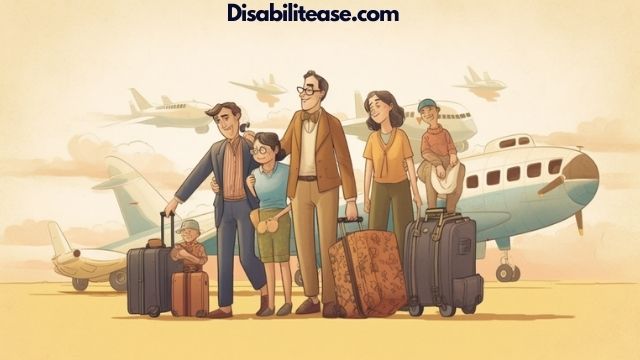 With the right planning, traveling with elderly and/or disabled family members can be an enjoyable experience for everyone involved.
In this article, we'll look at what needs to be taken into consideration when making these arrangements. We'll also discuss the various travel options available and provide some tips for preparing for the trip.
Let's get started!
Assess the Needs of Everyone Involved
It's important to assess everyone's needs before planning a trip, whether you're disabled or elderly, or traveling with family members. Researching available resources and investing time in assessing the needs of each individual is key when considering how to make this trip as enjoyable as possible.
For those with disabilities and elderly individuals, it can be especially important to plan ahead for any physical limitations they may have that could hinder their travel experience.
This includes knowing what type of transportation will best accommodate them, such as making sure there is wheelchair access on buses or trains they may need to take.
Planning out an itinerary that takes into account everyone's needs can also help ensure everyone has a great experience on the trip.
Taking into account all of the group's physical abilities should be top priority when deciding where and how far to travel each day. It is also essential to research ahead of time if the destination offers any special accommodations for people with disabilities.
When it comes down to it, taking some extra time at the beginning of planning a trip can save a lot of headaches during travel itself.
Additionally, looking into disability rights laws in advance for each area visited can help avoid any issues that might arise due to misunderstanding local rules and regulations regarding disability rights and accessibilities while traveling abroad.
Consider the Travel Options
When it comes to traveling with family members who may require assistance due to age or disability, there is a lot to consider in terms of accessibility.
It is important to plan ahead for any special needs that may arise during the trip – such as wheelchair access at airports or car rental services that offer special needs equipment – so that everyone enjoys the journey without worry.
Taking into account all of these factors before departing ensures a smooth, stress-free experience for all involved.
Prepare for the Trip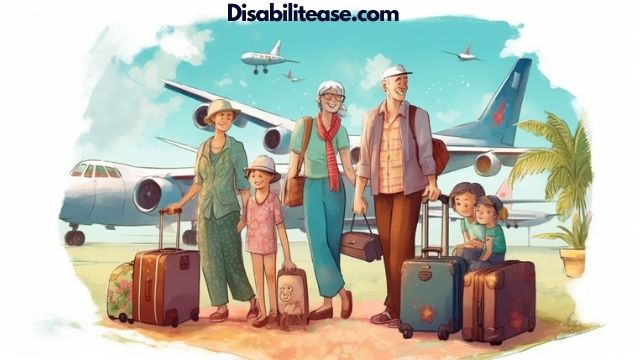 Planning for a special journey with loved ones can be an exciting and rewarding experience. When traveling with disabled and elderly family members, it's important to check their medical needs before the trip.
This includes being up-to-date on any medications they may need while away, as well as ensuring all necessary tools such as wheelchairs or walkers are available.
It's also important to research transportation options that will make the journey easier for everyone involved. If public transport is not accessible, look into booking a private car service or renting a vehicle designed for the disabled or elderly traveler's needs.
Additionally, look into what airlines offer services specifically catered to those with disabilities so you can book flights that are most accommodating.
Preparing ahead of time ensures a smooth journey and allows everyone in your party to enjoy the adventure without worry.
It's also beneficial to familiarize yourself with the destination prior to arriving. Learn about local laws and regulations regarding disabled travelers so you know what rights your family member has when visiting another country or state.
Research nearby attractions that you might want to visit during your stay, such as historical sites or museums, so you have an idea of how much time each activity will require and whether certain places are suitable for wheelchair users or those with other mobility issues.
Knowing where you'll be going helps plan out activities around meal times and rest periods more easily too!
Before embarking on this special trip, make sure all necessary documents like passports or visas are up-to-date and accessible if needed during travel days.
Having these documents in order eliminates stress during security checkpoints at airports or other locations which can sometimes take longer than expected when traveling with people who require additional assistance. Being organized is key to making sure the trip goes off without a hitch!
Conclusion
You can make traveling with elderly and disabled family members a positive experience for everyone. With a little bit of planning, you can make sure everyone's needs are met and that the trip is as enjoyable as possible.
Don't be afraid to reach out to organizations or individuals who specialize in travel for those with disabilities or special needs. You can also look into any assistance programs your state may offer to help defray the cost of travel.
With the right preparation, you can all have an amazing time on your next family outing!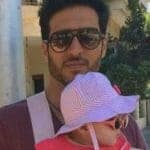 Hi, my name is Eddie, I am a professional trainer specializing in the elderly population and I'm also a website designer. I love training in the gym, going to the beach, traveling, and having good food.

I combined my love for sport and website designing to make "DisabilitEase" whose purpose is to help elderly and disabled people live a more full and active life, have more fun, and enjoy their unique journey despite any disability.