Are you a disabled or elderly person who wants to become more independent?
Travelling can be an effective way to do just that. With the right planning and preparation, travelling can help disabled and elderly people gain more independence.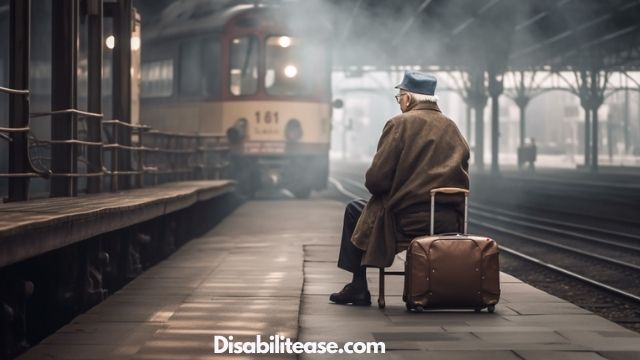 It's not easy, but by taking advantage of available resources, it is possible.
So let's take a closer look at how travelling for disabled and elderly people can give them greater freedom and autonomy in their lives.
Benefits of Travelling for Disabled and Elderly People
Travelling can help disabled and elderly people become more independent, allowing them to explore new places and expand their horizons in ways they may not have thought possible before. Advances in adaptive technology and accessibility requirements mean that those with physical or mental disabilities are able to travel with ease, enjoying the same experiences as everyone else.
With the help of organizations such as Accessible Travel Solutions, disabled travellers can find adapted accommodation, transportation options, and attractions that cater to their needs.
Going away on holiday also provides a valuable opportunity for disabled people to meet new people and develop relationships in a safe environment. This is especially important for elderly travellers who may be at risk of isolation due to age-related physical limitations or cognitive decline.
Furthermore, travelling gives individuals a chance to gain confidence and improve their self-esteem by being able to take control of their own holiday plans without assistance from others.
For many disabled travelers, the experience of travelling itself helps them become more independent – navigating airports and public transport alone or with just a few companions can give an individual a sense of freedom that was previously unattainable.
It's also an opportunity to learn about other cultures while gaining invaluable life skills such as problem solving, decision making, communication techniques – all of which aid independence further down the line.
Planning and Preparation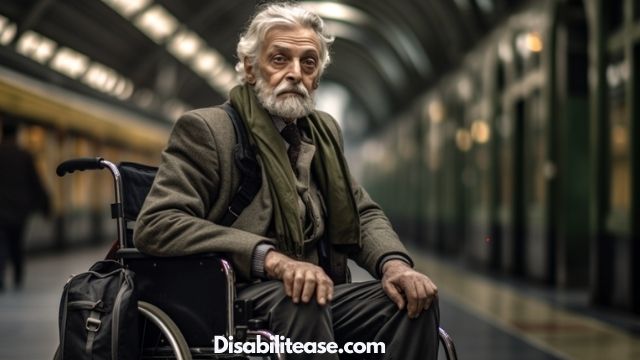 Planning and preparing for your journey can give you a sense of freedom and control, allowing you to create lasting memories. Accessibility planning is essential for travelers with disabilities or limited mobility. Consider the following key points when making plans:
Research the location you plan to visit, including accessibility information if available.
Make arrangements in advance such as accessible transportation, accommodation or tickets for attractions.
Utilize technology tools that give access to current information about destinations, services, and amenities.
Reach out to disability-friendly organizations or networks that offer support and advice about traveling with disabilities.
Integrating technology into your travel plans will help make it easier to find accessible resources and options when traveling with disabilities or limited mobility. Smartphone apps provide real-time information on transportation routes, tourist attractions, restaurants, and more.
There are also specialized travel apps designed specifically for disabled travelers that can provide detailed accessibility data about different places around the world.
With proper planning and preparation, disabled and elderly people can enjoy stress-free travels while becoming more independent at the same time!
How Travelling Can Help Disabled and Elderly People Become More Independent?
By taking the time to research and make arrangements for your journey, you can empower yourself to gain an increased sense of freedom and control.
Exploring options like accessible transportation, accommodations, or specialized tours can help disabled and elderly people become more independent when travelling.
Navigating challenges such as unfamiliar environments or language barriers is made easier with extra preparation; this allows for a comfortable experience that can be both enjoyable and empowering.
Accessible travel services are becoming increasingly available all over the world—from wheelchair-friendly airports to accessible tourist spots. This means that disabled and elderly travellers have more choices than ever before when it comes to exploring new places without assistance from others.
By learning about their rights as passengers, they can ensure that their needs are met while travelling independently.
Travelling provides an incredible opportunity for disabled and elderly people to build confidence in themselves by pushing boundaries and gaining life experiences—all while keeping safety top of mind.
With adequate planning, these individuals can make their journey easy, safe, and memorable—a powerful way to increase independence!
Conclusion
Travelling can be a great way for disabled and elderly people to become more independent. It allows them to explore places they wouldn't otherwise have the chance to see, and gives them the opportunity to learn new skills while gaining confidence.
With proper planning and preparation, travelling can be an enjoyable experience that helps disabled and elderly people gain independence in their lives. So why not give it a try? You never know what you might find out there!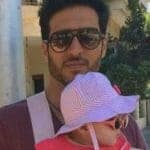 Hi, my name is Eddie, I am a professional trainer specializing in the elderly population and I'm also a website designer. I love training in the gym, going to the beach, traveling, and having good food.

I combined my love for sport and website designing to make "DisabilitEase" whose purpose is to help elderly and disabled people live a more full and active life, have more fun, and enjoy their unique journey despite any disability.