Traveling can be difficult for disabled and elderly people, but recent advancements in technology have provided numerous ways to make it easier.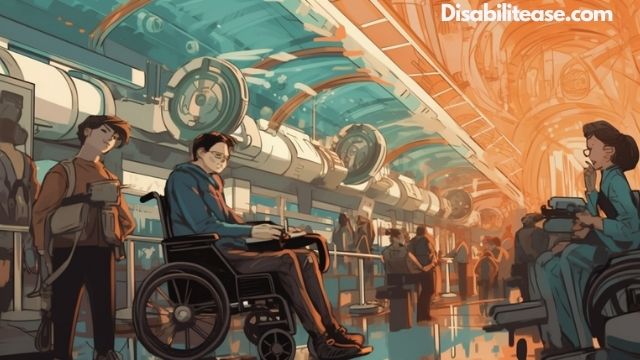 From mobile phone apps that provide essential travel information to specialized transport services, there are plenty of technologies out there that can help make the journey easier.
In this article, we'll take a look at how technology is helping disabled and elderly people when they travel.
Mobile Phone Apps
You can easily find mobile phone apps that help disabled and elderly people navigate their travels with ease! Accessibility mapping apps are designed to provide a comprehensive list of accessible routes and locations, allowing users to plan their trip ahead of time.
Assistive navigation apps are also available, which provide step-by-step directions and highlight potential obstacles along the way. Both types of app enable a person with disabilities or an elderly individual to travel more independently and confidently.
Furthermore, many accessibility mapping apps offer detailed information about each location, such as access ramps, elevators, wheelchair lifts, wide aisles, etc., giving disabled travelers the peace of mind that they will be able to enjoy their journey without any unexpected surprises.
Elderly travelers may find comfort in knowing that these apps utilize GPS technology so they never get lost or confused while on unfamiliar terrain.
Mobile phone applications make it easier than ever for disabled and elderly individuals to take control of their own travels without fear or anxiety. With these tools at hand, anyone can experience the freedom of traveling without having to rely on someone else's assistance.
Specialized Transport Services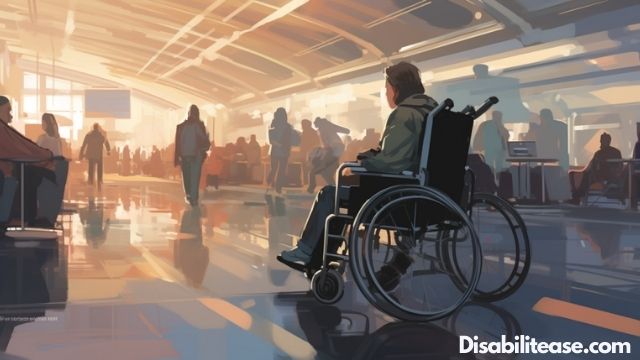 Specialized transport services offer a safe and easy way for those in need to get around. There are many options available, from speciality vehicles with adaptive seating to GPS navigation. These services provide an invaluable service for disabled and elderly travelers who may not be able to use traditional methods of transportation.
Wheelchair-accessible vans that feature ramps or lifts for easy entry and exit, hand controls that allow people with limited mobility to drive themselves, and automated systems that allow passengers to enter their destination using voice commands are just a few examples. These services reduce the risk of getting lost or stranded due to unfamiliar routes or lack of direction, allowing users to reach their destinations quickly and safely while still providing the same level of comfort as other forms of travel.
Specialized transportation services can help those in need feel more independent by giving them greater control over their own movements and schedules. By offering tailored solutions for their particular needs, these types of services empower disabled and elderly people when traveling so they can enjoy the same experiences as others without having to worry about accessibility issues or safety concerns.
Innovations in Technology
With innovations in technology, you can experience the same ease and convenience of traditional travel with enhanced safety features.
Voice recognition technology has been implemented in many transportation services to help disabled and elderly people navigate their way around. This allows these individuals to access public transport without having to rely on someone else for assistance.
Virtual tours are also available which allow disabled or elderly people to 'tour' a location before they embark on their journey. These virtual tours provide detailed information about a particular place, making it easier for those with mobility issues to plan out their trips.
The use of automated wheelchairs and scooters has also made traveling much easier for disabled and elderly people. Automated wheelchairs can be programmed so that they take the user from one point to another without needing manual control by the user. Additionally, automated scooters have similar features which make navigating through airports and train stations much simpler for those who may have difficulty moving around independently due to physical disabilities or age-related issues.
Technology has also enabled new opportunities for disabled travelers such as remote learning programs or online courses that can teach them how best to utilize assistive devices when travelling abroad. This provides an invaluable resource which allows disabled travelers access to educational materials tailored specifically towards their needs, giving them more independence when travelling long distances.
Conclusion
You've seen how technology can help disabled and elderly people when travelling, from mobile phone apps to specialized transport services.
Technology is not a one-size-fits-all solution, but it does offer many opportunities for those who need assistance.
From helping them find their way around unfamiliar places to providing access to transportation, technology has the potential to make travel easier and more accessible for everyone.
It's up to us to use these tools in ways that are beneficial for all of our citizens. Let's strive for an inclusive future where no one is left behind when it comes to getting around!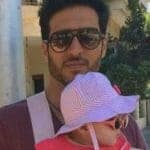 Hi, my name is Eddie, I am a professional trainer specializing in the elderly population and I'm also a website designer. I love training in the gym, going to the beach, traveling, and having good food.

I combined my love for sport and website designing to make "DisabilitEase" whose purpose is to help elderly and disabled people live a more full and active life, have more fun, and enjoy their unique journey despite any disability.