Whether you or your loved one have been experiencing a disability your whole life or you are adjusting to mobility issues, a proper home layout is key.
Designing a disability-friendly home is an important consideration for individuals with disabilities, as well as for those who may experience mobility issues later in life.
By taking the time to carefully plan and design a home that is accessible and accommodating, you can create a safe and comfortable living environment for yourself or a loved one.
Taking The First Steps
Designing a comfortable and friendly home for people with disabilities is essential for many homeowners. Whether you or a loved one has a disability or you simply want to make your home more accessible for future needs, there are several steps you can take to create a welcoming and functional living space.
Don't forget that these designs can also benefit older adults or anyone who may develop mobility issues in the future.
Here are some key tips to consider when designing a disability-friendly home to help you start living comfortably and independently.
1. Install Ramps Or Chair Lifts For Maximum Comfort
Comfort is crucial for individuals with disabilities who may spend a lot of time at home. Consider installing adjustable furniture, such as reclining chairs or adjustable beds, to make the space more comfortable.
If your home has stairs, consider installing a ramp or chair lift to make it easier to get around. These devices can help people with disabilities or mobility issues access different levels of the home without having to rely on stairs.
2. Widen Doorways And Hallways For Accessibility
One of the first steps in designing a disability-friendly home is to ensure that the space is accessible to all individuals, regardless of their disability.
For individuals using wheelchairs or mobility devices, it's essential to have ample space to maneuver and move around. This means making sure there is enough room to turn around, reach shelves and cabinets, and access all areas of the home.
Consider widening doorways and hallways to allow for easier passage. Make sure doorways are wide enough for wheelchair access—standard doorways are typically 32 inches wide, but for wheelchair access, a minimum width of 36 inches is recommended. If possible, consider using pocket doors to allow for easier movement.
3. Install Grab Bars And Handrails
Accessibility adjustments include installing ramps for wheelchairs and handrails in the bathroom for stability.
Grab bars and handrails can provide extra stability and support for individuals with mobility issues. Consider installing these features in key areas, such as the bathroom, near the bed, and near or on staircases.
Use Lever Handles Instead Of Knobs:
This adjustment may not be as obvious as the others, but doorknobs can present quite a challenge for those with a disability.
Lever handles are easier to grip and turn than traditional round knobs, making them a better choice for people with mobility challenges. Consider replacing knobs with lever handles on doors, cabinets, and appliances.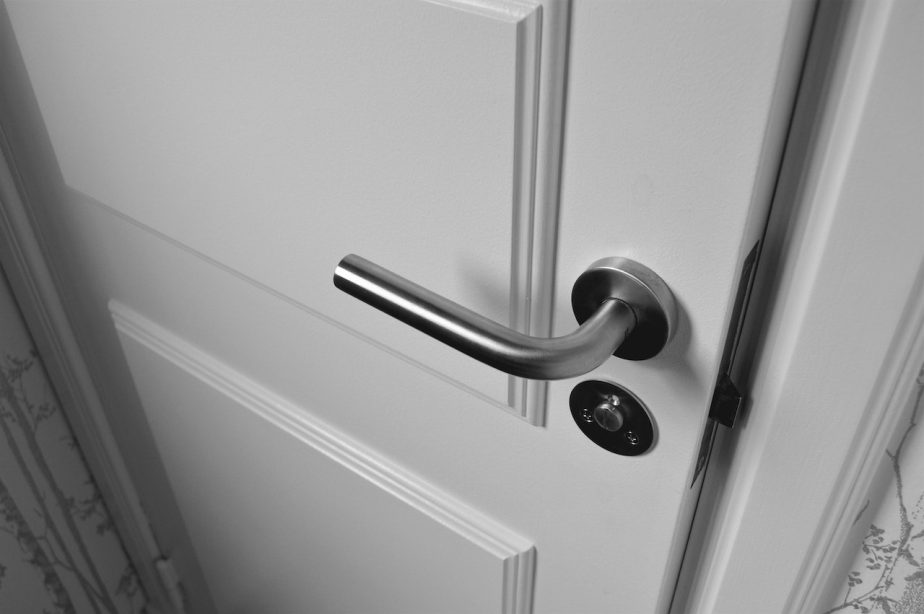 4. Lower Light Switches And Outlets For Extra Safety
Safety is essential for individuals with disabilities, especially for those who are prone to falls or have mobility issues.
It's critical to design the home in a way that makes it easy to use for individuals with disabilities. This includes installing light switches at a lower height.
This can make them easier to reach for individuals who have difficulty reaching higher surfaces. Install easy-to-reach light switches, electrical outlets, and thermostats. Additionally, include contrasting colors to make objects and surfaces easier to see.
5. Consider Customizing The Layout Of The Home
When designing a disability-friendly home, it is essential to consider the layout of the space and design a home that can be customized to meet the specific needs of the individual with a disability.
Try to create a layout that allows for easy navigation and access to key areas such as the bathroom, kitchen, and bedroom.
This may include some pricier options, such as installing a home elevator that is well worth it in the long run. If you are starting from scratch, the layout customization should include building a home specifically designed for wheelchair accessibility.
6. Use Non-slip Flooring
People with mobility issues may be at a higher risk of falls, so it's important to choose flooring that is slip-resistant and easy to navigate.
Non-slip flooring can help prevent falls and accidents, particularly in the bathroom and other areas where water may be present. This could include options such as carpet, rubber, or linoleum.
Install A Roll-in Shower:
A roll-in shower can make it easier for individuals with mobility issues to bathe safely. Also, include additional non-slip shower mats and floor mats to cover all your basis.
7. Consider The Needs Of People With Visual Impairments
People with visual impairments may have difficulty navigating a home, so it's essential to consider their needs when designing your space. You can make many additions to your design to assist with more comfort and accessibility.
This could include using contrasting colors to make objects and surfaces more visible, adding braille labeling to doors and cabinets, and installing visual warning systems for smoke and carbon monoxide detectors.
In Case You Are Relocating:
Relocation may be daunting for those with mobility issues, but a bit of careful preparation and planning will make it much easier.
Try to get assistance from friends and family, but also know that you do not have to do it alone. There are many options and ways to make it easier if you inquire with moving experts.
They will have all the moving tips for people with disabilities and will be more than happy to share them with you or offer their services in order to best assist you.
Best Of Luck Designing A Disability-Friendly Home
Designing a disability-friendly home requires careful planning and consideration. By keeping these key factors in minded following our tips, you can create a disability-friendly home that is safe and comfortable for individuals with disabilities or mobility issues.
It is essential to take the time to carefully consider the needs of those who will be living in the home and make any necessary changes to ensure that the space is fully accessible and accommodating.
A home that is welcoming and easy to navigate for you or those in your life with disabilities will make everyday activities so much easier. With a bit of planning, you can make your home a comfortable and functional space for everyone.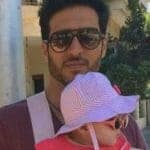 Hi, my name is Eddie, I am a professional trainer specializing in the elderly population and I'm also a website designer. I love training in the gym, going to the beach, traveling, and having good food.

I combined my love for sport and website designing to make "DisabilitEase" whose purpose is to help elderly and disabled people live a more full and active life, have more fun, and enjoy their unique journey despite any disability.