If you are a music enthusiast like me, there are great chances that you use headphones to listen to your favorite songs.
Listening to songs on your headphones is completely fine, but if you use them for an extended period, there's a chance that you might experience hearing loss.
We have a related article for you, you can read How Deaf Do You Have To Be In Order To Be Considered Disabled?
Now you must be wondering? How can headphones make you deaf? Actually, it's true, and in this guide, I'll tell you everything you need to know about it. Let's get started.
How Does Sound Cause Hearing Loss?
Before I get to our main topic, let me quickly tell you about how sound causes hearing loss. Sound is a natural phenomenon, and we hear hundreds of sounds every day, but the question is, how does sound cause hearing loss?
The answer to this question is that our body is very complex, and similarly, our ear structure is also very delicate. We have thousands of sensitive cells in our ears and a sensitive mechanism that can respond to every minute sound efficiently.
In technical terms, our ears come with eardrums that vibrates when sound waves reach them. Then the vibration is transmitted to the inner part of the ear using bones to the cochlea. It's a very sensitive part that is filled with fluid, and it comes with thousands of small and very sensitive hairs.
When the vibration reaches the cochlea, these hairs respond to the vibration and move the signal to our brain.
Now, if your eardrum is exposed to normal sound, it won't be a problem. However, if your ears are exposed to high-frequency sound for extended periods, it starts damaging your ears and cochlea, leading to hearing loss.
Can Headphones Make You Deaf?
The majority of the young population these days use headphones or earphones to listen to songs and consume multimedia. If you are one of them, then there are chances that you might lose your hearing. According to WHO, more than 1.1 billion youngsters are at risk of hearing loss due to extended exposure to loud noise via headphones. Experts call this form of hearing loss "noise-induced hearing loss."
Now when it comes to hearing loss via headphones, many people, especially young people, believe that only very loud noise can damage your ears, and it's true to some extent. However, it's also true that even regular sound can cause hearing loss if you are exposed to it for an extended period.
The key here is the duration for which you expose your ears to sound. If you expose them for an extended period, and even if the sound is not very loud, it can still damage your ear. During my research, I came across very interesting and useful data from CDC, which explains what noise level can damage your ears. You can check the table to know it.
| | | |
| --- | --- | --- |
| Noise Level (In Decibel (dB) | Duration before it starts damaging your ears | Equivalence |
| 80 decibel | 25 Hours | Telephone dial tone |
| 86 decibel | 6.5 Hours | City Traffic |
| 92 decibel | 1.5 Hours | Highway Traffic |
| 95 decibel | 45 Minutes | Jackhammer at 50 feet away |
| 101 Decibel | 12 Minutes | Hand Drill at 3 feet away |
| 107 Decibel | 3 Minutes | Lawnmower at 3 feet |
| 113 Decibel | Greater than 1 Minute | Power Saw |
In the above table, you can clearly see how even very normal sounds can damage your hearing if you are exposed for an extended period. When it comes to headphones, the loudness can vary depending on the type of headphones you have.
However, as a general rule of thumb, headphones with a range of 60 to 85 Decibel are safe to use, but you shouldn't use them for extended periods.
How To Tell If You Have Hearing Loss From Headphones?
If you have the following symptoms, it means that you have hearing loss from headphones.
Persistent ringing in your one or both ears. It's called tinnitus.
Unable to hear the song at lower volume on your headphones.
Asking people to repeat their words
Difficulty hearing conversations
Can Airpods Make You Deaf?
Airpods at 100% volume can reach 102 to 112 decibels loudness which can damage your ears if you use them for an extended period at full volume.
Recently, a family in Texas also sued Apple, alleging that their 12-year-old son permanently lost his hearing ability due to the loud sound emitted from Airpods.
How To Avoid Hearing Damage From Headphones?
Headphone-induced hearing damage is not something that you can't avoid, and there are simple tips that can help you avoid it. Let's have a look at the tips which can help you avoid headphone-induced hearing loss.
Lower The Volume
The first thing I'll recommend is that you should lower the volume. At the start, you won't like it, but with time, your ears will adapt, and you will start enjoying music at a low volume.
If you are a music enthusiast like me and you want to enjoy the low, mid, and high notes of music, you can invest in high-quality headphones which will allow you to enjoy the highs and lows of music even at low volume.
Invest In Noise-Canceling Headphones
Many headphones these days come with noise-cancellation, which allows them to stop any outside noise from coming inside, and you can enjoy music at low volume.
In-Ear Vs. Over-The-Ear Headphones
Audiologists have tested both types of headphones, and they recommend over-the-ear headphones because they are at a distance from the eardrum as compared to in-ear headphones which means that the chances of damaging your eardrum will be lower.
Set A Volume Limit
Many smartphones these days allow you to set a volume limit for headphones, and many of them come with a volume limit by default. For example, on iPhone, you can easily set Volume Limit from the Music section in the settings.
If you have any other smartphone, you can search Volume Limit in the settings, and you can easily find the settings for it.
Take A Break
If you don't want to damage your ears from headphones, it's very important that you don't wear headphones for an extended period and allow your ears to relax. In this regard, you can follow the golden "60/60 Rule".
In this rule, you will have to listen to your favorite songs at only 60% volume and not more than 60 minutes per day. It's a tried and tested rule, and if you follow it, it will protect your ears.
Is Headphone-Induced Hearing Damage Curable?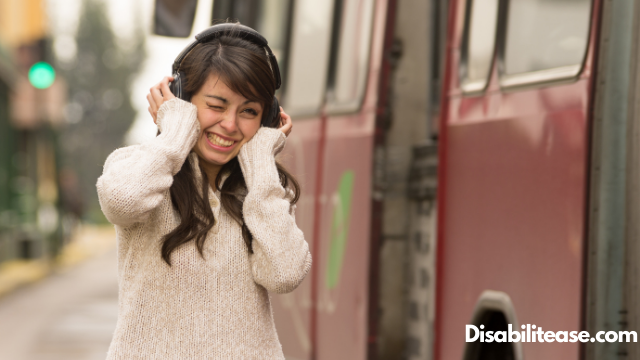 It depends on the severity of the damage. If your eardrum is damaged severely, you won't be able to recover from it.
However, if the damage is temporary, you can stop using headphones for a few days, and the ear will recover.
I'll recommend that you should contact your doctor as they can examine your ear and run some tests which will allow them to offer well-informed advice.
How Long Does It Take To Go Deaf From Headphones?
There's no simple answer to this question because the loudness rating varies from headphone to headphone. However, if we take the example of Airpods, they can reach the loudness of 102 to 112 decibels at max volume.
So, if you listen to them at their max level for 12 minutes, they will start damaging your hearing ability. If you keep listening for extended periods, Airpods can permanently damage your ears and make you deaf.
Are Headphones Making Us Deaf?
Loud music via your headphones can damage your hearing ability, and if you use them for an extended period, you can lose your hearing ability permanently.
However, it's only valid if you listen to them at their max volume for a prolonged period. If you listen to music on headphones at 60% volume for just 30 to 60 minutes, you will be fine, and your hearing ability won't be damaged.
Can You Go Deaf By Sleeping With Headphones?
If you wear headphones while sleeping and they are on during that period, they can damage your hearing. However, if they are turned off, and you are only wearing them to block outside noise, they won't damage your hearing.
Is It Healthy To Wear Headphones All Day?
No, it's not healthy to wear headphones all day long. Experts recommend that you shouldn't use headphones for prolonged periods as they can damage your hearing ability.
How Much Headphone Use Is Too Much?
Headphone use for an extended period is not recommended as it's not good for your ears. So, the rule of thumb is that you should only listen to songs at 60% volume for 60 minutes per day. Anything longer than that will increases the chances of getting your ears damaged by headphones.
Do Headphones Earwax?
When you wear headphones or earphones for a prolonged period, they start causing irritation which triggers your ears to produce more earwax to counter the irritation. Any external object such as headphones, earphones, and hearing aid can trigger it.
Conclusion
Listening to your favorite songs on headphones is surely fun, but you shouldn't use them for prolonged periods, and you should always give a break to your ears so that they can recover.
I hope that you found this guide useful, and please do share it with your friends so that they don't damage their ears with headphones.
If you have any questions or recommendations, please let me know in the comments. Also, check this guide where I have shared the 3 ways to communicate with a deaf person.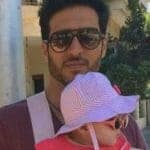 Hi, my name is Eddie, I am a professional trainer specializing in the elderly population and I'm also a website designer. I love training in the gym, going to the beach, traveling, and having good food.

I combined my love for sport and website designing to make "DisabilitEase" whose purpose is to help elderly and disabled people live a more full and active life, have more fun, and enjoy their unique journey despite any disability.