What can be more heart-itching than not relishing one's very own success?  
As the sole crafter of the 9th magisterial Symphony, Ludwig van Beethoven experienced this dilemma when he could not hear his very own creation and ecstatic applause from the audience.
Beethoven is indeed a living legend of his time. Unfortunately, by the zenith of his career, he was deaf. Beethoven was an outstanding conductor and pianist. His major works include the 9th Symphony, Missa Solemnis, opera Fidelio, etc. 
Another post that will interest you is How Do Deaf People Wake Up? Best Gadgets in 2022!
So how deaf was Beethoven? Once he reached the age of 45 he was completely deaf.
The hearing issues Beethoven first noticed at the prime age of 28 were deteriorated by 45. From 45 onwards, till his death at 56, he was compelled to communicate only through written notes. 
How Deaf Was Beethoven And the Reason Behind The Tragedy
Beethoven started having a hearing disability when he was 28 years old. Around 44 he was completely deaf. Unfortunately, the zeitgeist of Beethoven's age was not healthy at all. The peers of his age experienced a plethora of diseases, and so did he. 
Beethoven's ailment list is a long one. He experienced chronic depression, respiratory issues, eye inflammation, and osteoporosis. His moonshiner disposition cost him cirrhosis of the liver as well. The last problem was also believed to be his prime cause of death in 1827, resulting in liver failure. 
Other health issues apart, let's come back to the topic of discussion that snatched the beautiful humming world of Beethoven. Autopsy revealed dilation of auditory nerves and severe cirrhosis. 
The reason for Beethoven's deafness. 
Would The Situation Have Been Different Had Beethoven Not Been A Boozer? 
After Beethoven's death, an ardent follower who was also a musician did a strange thing. The Man, whose name was Ferdinand Hiller, snipped off Beethoven's hair as a keepsake. The 582-strand hair lock then changed ownership rapidly thanks to frequent auctions. Finally, Alfredo Guevera, an Arizona urologist, purchased it in an open auction for $7,000. 
Alfredo Guevera was a different owner. He had not bought the coveted hair lock to adorn his vintage collection. Instead, he was in pursuit of finding out the key reason for Beethoven's deafness. Alfredo considered only 160 strands worthy enough to be tested in his lab. 
Also, alfredo donated 422 strands of hair to San Jose State University, California. These strands can be found at the Ira F. Brilliant Center for Beethoven Studies. 
Ira Brilliant, the curator, also piqued interest in finding out the underlying reason for Beethoven's deafness. They both joined hands for this quest. 
Dr. Alfredo Guevera and Ira Brilliant examined the multicolor (white, brown, and gray) strands through several imaging processes, i.e., chemical, forensic, toxicology, and DNA tests. The findings of every test pointed towards elevated lead levels.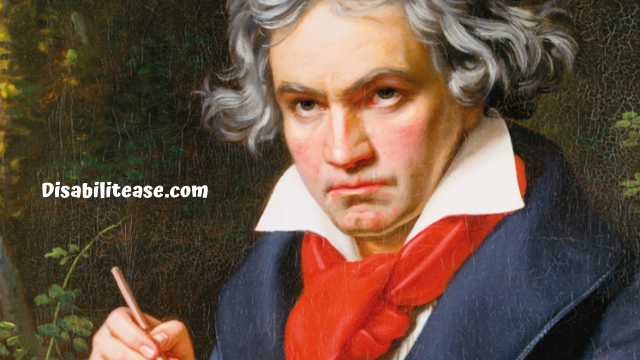 Both buffs safely presumed that Beethoven faced a chronic lead poisoning that led to his deafness. They joined the scattered dots and put forward a theory that Beethoven might have drunk from a goblet containing lead. 
In Beethoven's time, the lead would also be used as a wine sweetener. This practice was discouraging, like smoking at our age, but still was adopted by many moonshiners with a pinch of salt. 
Recently, back in 2013, a trio of researchers from the University of Utah also confirmed in their research paper that "Beethoven's consumption of lead-tainted wine is the best explanation of hearing loss than other reasons." 
Beethoven's hair lock journey, its frequent auctions, and further medical analysis became a hot topic for Russel Martin's book. His book "Beethoven's Hair: An Extraordinary Historical Odyssey and a Scientific Mystery Solved" was a bestseller. 
Final Tribute To Ludwig Van Beethoven
All in all, different theories indicate the varying reasons for Beethoven's deafness. But, his towering stature as a soul crafter of ever-lasting symphonies is admirable to the core. He has bestowed us a wonderful lesson that the inventor might not relish the benefits of his invention. 
Still, they can fill the glittering colors in other lives for purely altruistic motives. Beethoven accomplished this uphill task by sacrificing performing and public life, making up for his hearing deficiency. 
Fans believe that had physical maladies not taken a toll on the maestro's life, the world would have relished more classical pieces from him. 
Still, he has managed to roll out transcendent, resonant, and intellectually brimming pieces of music — an everlasting gift that continues to enrich our lives.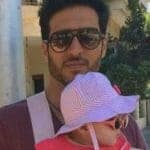 Hi, my name is Eddie, I am a professional trainer specializing in the elderly population and I'm also a website designer. I love training in the gym, going to the beach, traveling, and having good food.

I combined my love for sport and website designing to make "DisabilitEase" whose purpose is to help elderly and disabled people live a more full and active life, have more fun, and enjoy their unique journey despite any disability.