Many people worldwide are suffering from hearing impairment and other hearing disorders. Many are born deaf or are experiencing some chemical imbalance that triggers hearing loss.
Multiple factors contribute to being deaf. However, there is always a cure and hope for those in need, whatever the reasons. 
How deaf do you have to be to get a cochlear implant? Only those who are entirely deaf or have shown no improvement in their hearing abilities even with the assistance of hearing aids are eligible for getting a cochlear implant. 
Here is a related article that might interest you on Can A Totally Deaf Person Drive?
One major medical revolution that came into the world was the cochlear implant. Medical research in this means has initiated ripples of optimism and hope in the lives of many.
We have charted out all the essential things regarding a Cochlear implant. Who is eligible for it? And when do you need it?
What Is A Cochlear Implant? How Deaf Do You Have To Be To Get A Cochlear Implant?
A cochlear implant is a surgical method conducted on those who are deaf or are on the verge of losing their hearing abilities. In addition to this, there are few cases where doctors implant a hearing device into an incision made in the temporal bone surrounding the ear. It works on receiving and stimulating electrical signals in the brain. 
Sound waves are caught into the receiver, which then decodes them into electrical signals with the help of a stimulator and then sends them to the brain. 
Another method is used in which the Cochlear implant has an external source and outside device. This device consists of a microphone, an antenna, and a speech processor. 
It receives speech signals and then converts them into electrical signals and sends them into the Cochlear implant.
Eligibility For Cochlear Implant:
Only those who are entirely deaf or have shown no improvement in their hearing abilities even with the assistance of hearing aids are eligible for getting a cochlear implant. 
To be a candidate for the surgery, the patient first needs to get himself checked by an ENT specialist who will examine the condition of his ear, nose, and throat.
There are chances that a doctor would recommend a CT scan to analyze the situation or, in some cases, an MRI Scan to see your inner and middle ear. 
There might be cases when you are a general physician who may recommend you to a psychologist before the surgery to get help in preparing yourself for it.
Individuals who are adults (18 years or older) with profound sensorineural hearing loss are the best candidate. 
They should have a test score for limited amplification that is above 50% in sentence recognition for the year that needs to be implanted and 60% greater or equal to in the opposite ear.
Suppose the child is between two to 17 years and has limited hearing ability in both the ears even after amplification. In that case, the patient has to take a multisyllabic lexical neighborhood test. He should get a 30% score in it. 
Moreover, individuals who consider themselves with residual low-frequency hearing can be candidates for the cochlear implant. 
Another factor that we should remember is that the patient needs to show willingness and consent to the surgery. 
Children that are below 12 months are not generally recommended for the implementation. However, this may differ from situation to situation and individual to individual.
Older individuals are perfect recipients of Cochlear implants, and there is no particular age limit or restriction for them. They can range from 65 years of age to 100 years of age.
All the patients should be perfectly healthy and should not have any medical condition that would hinder or compromise the surgery.
What Happens During Surgery?
Once you are found to be an eligible candidate for a Cochlear implant, the doctors would give you general anesthesia to forbear the pain involved in the surgery. After that, your hair might be shaved right behind your ear, and a small surgical incision is made into the skin with the help of a bone drill. 
The mastoid bone is opened, and the implant is inserted into it. After that receiver is placed behind the hair, and it is placed at such an angle that electrical signals can easily pass through the device. 
The patient might have to go through some fine-tuning sessions conducted under the supervision of an expert. They will try to adjust sound frequencies and stimulation with it. Follow-up casual and regular visits with an audiologist might also be required.
Also, make sure to check out my post on What Percentage Of The World Is Deaf?
What To Do Once You've Got Your Cochlear Implant?
Make sure that you are highly motivated and prepared for a new and eye-opening experience in your life.
Learn how to use the device properly.
Understand the fact that a cochlear implant will not restore your original hearing ability, and it will just be assistance.
Those who have been completely deaf and unable to hear then, with the help of a Cochlear implant, need to pay extra attention to learning sounds and distinguishing between them. Therefore, they need instructors and tutors to arrange special classes for them.
Individuals who have successfully experienced a cochlear implant should get support from multiple educational programs to develop their auditory skills.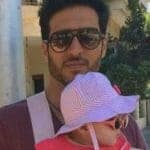 Hi, my name is Eddie, I am a professional trainer specializing in the elderly population and I'm also a website designer. I love training in the gym, going to the beach, traveling, and having good food.

I combined my love for sport and website designing to make "DisabilitEase" whose purpose is to help elderly and disabled people live a more full and active life, have more fun, and enjoy their unique journey despite any disability.