Hear loss is a prevailing problem these days, and according to the United Nations, there are more than 70 million deaf people worldwide. In the US, this number is around one million, and there are also 2 million people who are deaf in one ear.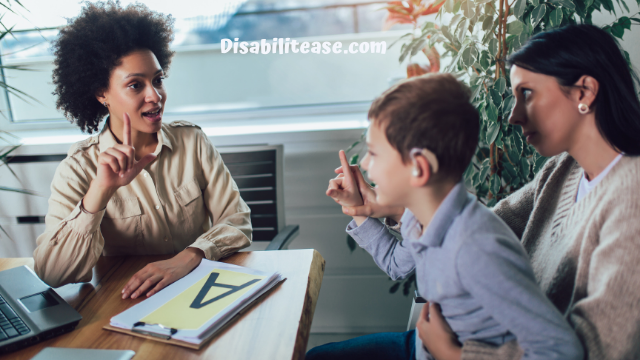 If your loved one is also deaf or has hearing loss problems and you want to know how they can learn to read, this guide is for you.
In this DisabilitEase.com guide, I'll share the method which your loved ones can use to read. Let's get started.
Here is a related article that might interest you on How Deaf Do You Have To Be In order To Be Considered Disabled?
How Do Deaf People learn To Read?
We live in a modern world where nothing is impossible, and being deaf should not stop your loved ones from living their lives. I've been working with disabled people and deaf people for years, and I've seen them overcome this problem and succeed in their lives. I personally know many people who have degrees in the fields of physics, education, medicine, theater geology, mathematics, and public health.
That being said, now the question is: How do deaf people learn to read? The answer is American Sign Language. ALS or American Sign Language is a natural language that is the sign language that is developed for deaf people. The language has over half a million native speakers in the US alone, and millions of deaf people around the world also speak this language.
It was developed by American School for the Deaf (ASD) in the 19th century for its students, and since then, it has gone global. The majority of the Deaf Schools worldwide use ALS as their standard language as it's widely spoken worldwide, and it makes it easier for their students to communicate with other people.
Now the next question which will come to your mind is: How does American Sign Language (ALS) work? ALS is a sign language in which you assign different letters and words with different signs, which gives meaning to deaf people. As Deaf people can learn best visually, signs are the best way to memorize different letters and words.
When it comes to reading, it's very easier to do it using American Sign Language, but it's important that your child have the idea of words, letters, and concepts. I would also recommend that you stick with signs, as I've personally seen that phonetics doesn't go with deaf learners. So, stick with the American Sign Language, and your children will be able to read without any problem.
Guidelines For The Parents Of Deaf Children To Remember As Their Kids Learn To Read
If you are a parent of a deaf child, it's important that you follow these guidelines as they will help your kids to learn to read more quickly. I've gathered these guidelines after comprehensive research and output from the parents of deaf children.
Learn ALS
Let's start with the very basic guideline, which is that you should learn ALS. If you are a parent of a deaf child and your child is learning ALS in their school, it's very important that your kid has constant exposure to the language at home as well so that they learn better, and for that, you will need to learn ALS.
Use Visuals to Teach your Kids
As I mentioned earlier, the visual method is the best way to teach your child to learn to read, and you can do it by using Picture Books. There are various dedicated books available in the market for deaf people which you can use to teach your kid ALS.
Build Vocabulary
The next important guideline is that you should work on improving the vocabulary of your deaf child. If you want, you can consult with their teacher, and they can provide a list of new words which you can teach to your kid. Ensure that your kid learns new words every day, and you must use them in your communication so that they better memorize them.
Have Patience
Last but not least, make sure that you don't show any frustration to your kid if they are unable to learn. If you are a parent of a deaf child, I'd recommend that you should enroll them in a deaf school for proper schooling so that they can learn to read properly. However, even with school, you will need to dedicate some time to learn their language and show your support. It's possible that your kid might experience some hurdles in learning the language, but I've seen that with proper support, most kids can learn it, but the key here is that you must be patient with the whole process.
Frequently Asked Questions [ FAQs ]
What is Chaining?
Chaining is basically a technique where deaf people chain written words with a different sign. It's very similar to the sound-mapping technique, which most people without hearing problems use to learn reading.
Why Is It Hard For Deaf People To Read?
Most languages these days involve phonetics, and as deaf people can't listen, it gets difficult for them to read and speak. However, there are dedicated languages for deaf people, such as ALS, which allow them to read. So, if your loved ones learn American Sign Language (ALS), things will get much easier for them, and they will be able to communicate using ALS.
Can You Read If You Are Deaf?
Yes, you can easily read even if you are deaf. If your loved one is deaf and you want them to read, the first step will be to teach them ALS. Once they learn ALS, then you can use the chaining technique to associate the sign with different words, and in this way, they can read.
Conclusion
That's all, folks. In this comprehensive guide, I shared the complete method that deaf people can use to read.
I also shared the guidelines for the parents of deaf people, which will help them to support their kids. If you have any questions or recommendations, please let me know in the comments. Happy Learning!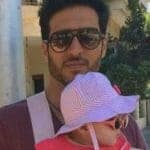 Hi, my name is Eddie, I am a professional trainer specializing in the elderly population and I'm also a website designer. I love training in the gym, going to the beach, traveling, and having good food.

I combined my love for sport and website designing to make "DisabilitEase" whose purpose is to help elderly and disabled people live a more full and active life, have more fun, and enjoy their unique journey despite any disability.