Parkinson's Disease is a condition that usually develops in people 60+ age, and most people of this age are usually retired.
However, in some rare cases, younger people can also diagnose with PD, and the first question they ask the doctor is that "Will I be able to work with Parkinson's." The answer to this question is yes, and your career doesn't end if you are diagnosed with Parkinson's.
Here is a related article that might interest you on What Does Parkinson's Disease Do?
In this comprehensive guide, I'll tell you everything you need to know about employment with Parkinson's Disease.
Can I Work With Parkinson's Disease?
Parkinson's Disease is a very complex neurological condition, and honestly, it affects everyone differently. I've personally seen people working for years with Parkinson's, and it didn't affect their work. But, at the end of the day, it also depends on the type of job you do.
For example, if you are a construction worker, Parkinson's might affect your ability to do work, but if you have a desk job, it might not affect you.
Generally, the majority of Parkinson's Patients can work for years before PD starts compromising their ability to do their job.
When Should I Inform My Employer About Parkinson's Disease?
As Parkinson's affects every person differently, the decision to inform your employer about your Parkinson's Disease is solely your decision, but you can surely take the input from your doctor or lawyer. If you are from America, you shouldn't be afraid of getting fired because, in the US, there's the Americans with Disabilities Act (ADA).
ADA protects disabled employees from any discrimination and requires employers to make necessary accommodations so that they keep working. Also, your employer can't fire you as long as you do your job, and they can only do it when your condition stops you from doing your job. However, still, I'd recommend that you consult your lawyer before you inform your employer so that you are ready for any fallback.
Now the question arises: When should you tell your employer about your Parkinson's? The answer is that it depends on you, but if you tell them sooner, they will be prepared, and when the time comes, they will be ready to accommodate you, depending on your condition.
For example,  if you have a desk job, they can provide you with an ergonomic chair, mouse, keyboard, and other items so that your muscles don't get stressed. Similarly, they can also make the schedule flexible with more breaks so that you can relax.
If you are not sure about which accommodations to request, you can consult with an occupational therapist, and they can suggest things based on the nature of your job.
Should I Tell My Colleagues About Parkinson's?
You are not obligated to inform your colleagues about your condition, but if you have some colleagues which you can trust, you can surely share it with them.
In this way, they will know about your condition, and they will be there to support you. However, make sure that you only tell it to the right people because if you tell the wrong people, they can spread rumors and make the workplace toxic for you.
So, before you tell your colleagues, think about it and discuss it with your loved ones.
Effective Tips For Working With Parkinson's Disease
If you have Parkinson's and you are working, things can get difficult for you depending on your condition. However, there are some useful tips that you follow for your comfort and safety at the workplace.
The first thing you need to do is to plan your tasks and make sure that you complete the challenging tasks at the beginning of your shift. Also, make sure that you take regular breaks to restore your energy.
Using technology in the workplace can make things very easier for people with Parkinson's. For example, if you experience trouble writing, you can use a Dictaphone to note down things. Similarly, if your work involves typing, you can use the dictate feature in your software to write things down.
Ergonomic products work well for people with Parkinson's, and if you replace your regular workstation with an ergonomic one, things will get much easier, and less strain on muscles.
Also, don't forget to ask for help from a colleague if you think you need help. You can surely make some good friends at your workplace so that they can help you if you need them.
If you are continuously working, make sure to get your medications on time so that you can avoid the risk of getting tremors and other complications at your workplace.
What To Do If You Are Unable To Work With Parkinson's?
If you think that your PD has progressed to the level where you can't do your work, the only option you have is to resign from your current job, but it shouldn't stop you from exploring other opportunities. In 2022, we have thousands of opportunities at our fingertips, and there are certainly hundreds of jobs that you can do by sitting on your sofa.
However, before you resign, make sure that you are not making an emotional decision. If you are thinking about retiring, you should consider the following factors as they will help you make the right decision.
If you are retiring due to pain, it's important that you know that you can manage the pain with medications. If current Parkinson's medications are not working for you, you can consult your doctor, and they will prescribe more effective ones which will ease the pain for you.
Before you resign, you should also consider how retiring will affect your mental health. If you don't have a lot of people at your home, you can join a support group near your location which will help you a lot and allow you to share your thoughts with other people.
You also need to consider your finances because if you don't have a pension plan, it will get difficult for you to run your house, especially if there's no one else to support you.
If you are sure about retiring, you can switch to remote or part-time jobs, which will allow you to earn enough money to keep your house running.
Another post that will interest you is about How Can Parkinson's Disease Be Treated?
What Are The Best Jobs For People With Parkinson's Disease?
If you have Parkinson's Disease, it's true that you can't do physically demanding jobs, but there are tons of other options which you can explore. Here I will share some of the best jobs for people with Parkinson's Disease.
Job at NGO
There are many organizations out there that are working for people with Parkinson's Disease, and many of them offer jobs to people with Parkinson's, which they can do remotely and from their homes. I'd recommend that you visit the career section of these NGOs' websites and see if you find a suitable career for you.
Online Marketing
Online Marketing is another career that is suitable for people with Parkinson's. In this job, you won't have to go anywhere, and you can offer your marketing services to people around the world by sitting in the comfort of your home. In this job, you will need to learn some skills, but you can easily find free and premium courses on it.
YouTube Channel
If you have good knowledge of Parkinson's and have some tips which you can share with others, you can start your YouTube channel. If you manage to get a good number of followers and views, you can earn decent money from the platform.
Security Jobs
If you aren't a tech-savvy person and looking for an old-school and simple job, you can try your luck in the security sector. In this sector, you can specifically try for a monitoring post where all you will have to do is to monitor, and if you find any unusual activity, you can alert your fellow security personnel.
Start your Blog
If you don't want to start your YouTube channel and want an alternate way to make money, you can start your own blog. It could be about Parkinson's or any other topic such as gardening, cooking recipes, reviews of any consumers' products, etc. In short, you can start writing blog posts, and If you manage to get a good number of readers, you can earn handsome money from it.
Bottom Line
Parkinson's Disease is surely a serious condition, but it shouldn't stop you from working. Most people manage to work for years with Parkinson's, and you can also do it.
If your current job is not ideal for Parkinson's, you don't have to worry because there are plenty of other jobs which Parkinson's patients can do easily.
If you have any questions, please feel free to ask me in the comments. Also, check this guide where I have shared the drugs which make Parkinson's Worse!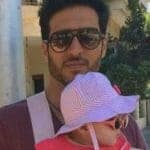 Hi, my name is Eddie, I am a professional trainer specializing in the elderly population and I'm also a website designer. I love training in the gym, going to the beach, traveling, and having good food.

I combined my love for sport and website designing to make "DisabilitEase" whose purpose is to help elderly and disabled people live a more full and active life, have more fun, and enjoy their unique journey despite any disability.