How to turn on Deaf Mode on TV? Let's find out. Television has been one of the most significant sources of entertainment worldwide. Ever since the television's invention, it has been a great medium that connects us to the world. It is a convenient luxury for many people as they can only experience the world outside their house's four walls by sitting on a couch. 
With time, more innovations are taking place, and television has updated itself into a smart TV. It tries to provide high-definition resolution in picture quality and quality sound effects that make everything you see on the screen near to or even better than real life. 
One of the best features smart tv has upgraded so far is the deaf mode. Yes, this means that people with hearing disabilities or who are suffering from deafness can view and experience the panoramic view of the world through television. It is a great way to make deaf people realize that they are an equal part of this world. 
We have a related article for you, you can read Can Deaf People Hear Again?
We know it's pretty fascinating, especially when you read it for the first time. Therefore, we have provided you with all the essential things you need to know regarding deaf mode on the TV.
What Is A Deaf Mode On TV? How To Turn On Deaf Mode On TV? 
A deaf mode is a specially designed mode for people with hearing disabilities or suffering from hearing impairment. It has visual alerts or narration that helps the deaf learn and discern among different functions of their TV while viewing the content.
Everything comes in a transcribed form, making the deaf understand the contents streaming on the screen.
How To Turn Off Deaf Mode On TV?
It becomes quite annoying if everything on the TV screen is being narrated to you, especially when you are in no need of a hearing assistant. People get incredibly frustrated when they are enabled to turn the narration off. 
Therefore, we have got some ways to turn off the deaf mode of your TV quickly. 
Steps To Follow:
The fundamental thing that the user needs to do is turn on their TV, make sure they have plugged in all the switches, and press the correct buttons to turn it on.
Secondly, you need to find the TV remote and keep it in your hand because all the functions that you are going to perform are with that remote's help, especially if your TV does not have a touch screen option.
Navigate the menu button on your remote and press it. Sometimes only with the help of one-click does a drop-down menu appears on the TV screen. However, it would be best to keep it pressed in some cases until the TV commands you to stop.
Scroll through the options, and find the accessibility tab on your screen. With the help of the arrow keys on your remote, move up and down, reach the accessibility tab, and press enter.
Another submenu will appear in front of you, where you will find the option of voice-over/narrations written on it. 
Turn off the subtitles modes as well.
Close the menu settings and observe on your screen. You will find that the narrations have been turned off.
Options for Audio and languages will appear in front of you. Select the language you prefer without the AD tag.
Some devices have a caption setting tab. Make sure that you select the language such as 'English US/English UK' instead of English Audio Descriptive.
Moreover, many smart TVs have a voice recognition option. This usually appears by pressing the smart feature tab. You need to select and go to the voice recognition setting and turn it off.
Depending on the kind of Smart TV, you might have a chance that when you go to your settings, click on accessibility, and another menu of services will appear in front of you. Click on the service menu to find options like TalkBack and screen reader. 
Deselect them. A confirmation popup will appear before you confirm whether you want to stop TalkBack. It will have yes, or no options or sometimes cancel or okay options, highlight the yes / okay option, and press enters to complete the process.
If you cannot read the instructions displayed on the TV, you have to find a guide or manual that comes along with your setup box. It usually has pictures on it through which you can take complete guidance and understand the steps.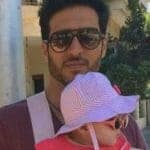 Hi, my name is Eddie, I am a professional trainer specializing in the elderly population and I'm also a website designer. I love training in the gym, going to the beach, traveling, and having good food.

I combined my love for sport and website designing to make "DisabilitEase" whose purpose is to help elderly and disabled people live a more full and active life, have more fun, and enjoy their unique journey despite any disability.