How to register yourself as deaf or hard of hearing? Let's find out. Being deaf can bring a lot of challenges in your life. Every day can be a battlefield for many individuals with hearing impairment.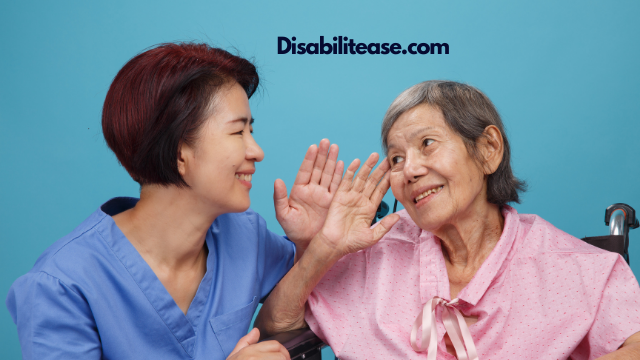 They might face difficulties in performing their routine activities, and there might be chances that they could not be getting much support from their surroundings. 
The government has made many policies regarding welfare and benefits. But before taking advantage of those policies, you must register yourself as eligible for it. 
Another post that will interest you is about How To Be Deaf For A Day? 
Here are some of the ways through which you can register yourself as a person with a hearing disability.
Effective Ways To Register Yourself As A Deaf Person – How To Register Yourself As Deaf Or Hard Of Hearing?
The first and foremost thing you need to do is get yourself checked by an audiologist to stand eligible as a person with hearing loss with a local authority. Moreover, you need to get your audiogram completed.
There are three significant categories in which people suffering from hearing impairment can be categorized. Firstly, people who are hard of hearing are those who can partially hear with the help of a hearing aid and use normal modes of communication such as lipreading or communication by speech. Then come those who are entirely deaf but can communicate by speech. The third category is those who are completely deaf and dumb. They cannot listen or speak. They use sign language or finger spelling to communicate.
There are special disability teams that help people communicate with deaf and teach them sign language.
Usually, there is a checklist that needs to be covered to consider yourself as an eligible deaf person who can benefit from different authorities and organizations of the government.
The first thing that officials check is the liquid logic. It means that they confirm whether the person is previously registered. If yes, then only personal details are updated.
Once it is done, a disability team or duty workers at the sensory department will arrange for a registered assessment.
For that, you might be needed a previously received audiogram from the audiology department of the hospital.
An otolaryngologist or the audiologist will issue an audiogram indicating the level of your hearing loss.
Your eligibility test will verify your registration. If the person is considered suffering from hearing loss or is deaf, then a registration log needs to be filled, and a number is allocated to him.
Colored cards are given to the person and dually signed by the disability team manager. The card states the name, registration category, registration number, and contact details.
A cover letter is also mostly attached with the card stating all the concessions and discounts the person might avail of at different vicinities in his area.
If there are any changes in your data, you need to notify the local authority and the disability team so that changes can be made and updated on the server.
A new card will be issued with all the required changes.
If you have lost your card, a new card will be replaced by having a cross-check of your details and registration number saved in the local governing body.
Similarly, you can always contact your hearing aid provider if you have any concerns.
Advantages of Registering:
Once an individual suffering from hearing impairment registers himself, he can avail multiple advantages. Some of them are stated below:
He can avail several leisure discounts.
The government helps them by giving different tax allowances.
They can get free public transport.
Concession is also given with their NHS costs and council tax bill.
There are discounts at different cinemas, theatres, museums, parks, playlands, and similar amenities.
Some companies also offer discounts on equipment purchases.
They also get multiple medical allotments, free health in service vouchers, and discounted multivitamins and supplements.
Many organizations provide help in support at home. They hire interpreters who are proficient in communicating with the help of sign language so that life becomes manageable for deaf people.
Many telecare services such as personal alarms and sensors and special light effects are installed in their houses to take adequate preventive measures in case of any emergency.
Getting a job is quite challenging for deaf people. Therefore, there is a special quota for them in different organizations. They help them by providing employment support, special allowances, and medical facilities.
Moreover, many NGOs, charitable foundations, and health facilities assist deaf people who are struggling financially in getting their Choclear implants or suitable hearing aid tools.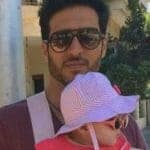 Hi, my name is Eddie, I am a professional trainer specializing in the elderly population and I'm also a website designer. I love training in the gym, going to the beach, traveling, and having good food.

I combined my love for sport and website designing to make "DisabilitEase" whose purpose is to help elderly and disabled people live a more full and active life, have more fun, and enjoy their unique journey despite any disability.