Sports are a great way to stay active and healthy, and everyone should have the opportunity to enjoy them. Adapted sports provide individuals with different disabilities the chance to participate in physical activities that fit their needs.
In this article, we will explore some of the types of sports that can be adapted for people with disabilities.
These include wheelchair sports, adaptive water sports, and athletics. We will look at how each sport can be modified so those with disabilities can safely participate.
With these adaptations, everyone has an equal chance to get out there and play!
Wheelchair Sports
Wheelchair sports provide an opportunity for individuals with disabilities to participate in a wide variety of competitive activities. Wheelchair basketball and adaptive tennis are two popular wheelchair sports that many people with physical disabilities find enjoyable.
Wheelchair basketball is played on a regulation court with slightly modified rules, such as no running or dribbling while in a wheelchair and a 3-point arc that is closer than the one used in traditional basketball. It allows players to use their skills to move around the court quickly and score points.
Adaptive tennis involves using specially designed wheelchairs, racquets, balls, and courts that make it possible to play the game despite mobility limitations. It is similar to regular tennis but can be adapted for different levels of ability.
Both wheelchair basketball and adaptive tennis offer great opportunities for socialization, competition, fitness benefits, and personal growth. They also foster camaraderie between players by providing a safe place for them to interact with each other while participating in an activity they enjoy.
Additionally, these sports give participants the chance to develop new skills such as hand-eye coordination and strategy while having fun at the same time. Participating in either of these activities helps individuals feel more connected to their community by providing meaningful connections with others who share similar experiences.
Wheelchair sports offer disabled individuals an exciting way to stay active while making friends and having fun at the same time! These types of physical activities can help promote self-confidence by teaching valuable lessons about perseverance and determination that will last a lifetime.
Adaptive Water Sports
You're interested in learning about adaptive water sports?
Kayaking, sailing, and swimming are some of the most popular activities available. With the right modifications or equipment, anyone can enjoy these adaptive water sports!
People with various disabilities can be adapted to participate in these activities and have fun while exercising.
Kayaking
Kayaking offers a unique opportunity for individuals with disabilities to explore the outdoors and enjoy an exciting sport. It's a great way to get in touch with nature, build strength and endurance, and even experience a sense of independence.
For those with physical disabilities, kayaks can be adapted using special equipment such as outriggers or wheelchairs that help stabilize the craft. This makes kayaking accessible for people who may not have been able to enjoy it otherwise. Additionally, powerlifting techniques can also be used to make paddling easier on those with limited mobility.
Table tennis also provides an opportunity for competition by playing alongside others without any modifications required whatsoever.
Kayaking is a great way for individuals with disabilities to get out on the water and experience all that nature has to offer!
Sailing
Sailing provides a thrilling way to explore the open waters and experience the power of nature – you'll feel a sense of freedom like never before! Adaptive sailing techniques have been developed to allow individuals with physical disabilities, such as amputations or paralysis, to participate in sailing activities. Specialized equipment can be used for sailors who need assistance with balance, propulsion, and control. For example, boats can be modified with adaptive seating systems that make it easier for disabled sailors to access the boat and sail it safely. Additionally, adaptive rigging systems are available which allow for greater maneuverability and flexibility while sailing.
For individuals with visual impairments, special safety tips should be followed when out on the water. A blind sailor should always wear brightly colored clothing so they can more easily be spotted by other boaters. Other safety tips include having a sighted companion aboard at all times and ensuring that all onboard are wearing life jackets. By following these adaptive sailing techniques and safety tips, individuals with disabilities can enjoy this exciting sport without worry or fear of injury or danger!
Swimming
Swimming is an invigorating activity that can provide a refreshing escape from everyday life! It's especially popular for individuals with disabilities as it offers many adaptive techniques to suit different needs. Modified sports equipment and accessible venues make it easier for people of all abilities to participate in the sport.
For those who have difficulty walking or standing up, buoyancy aids such as floats and inner tubes can be used in order to help them stay afloat. Alternatively, swimmers who are unable to use their legs effectively may opt for modified paddles or kickboards to propel themselves through the water.
Adaptive swimming classes are available at many public pools, providing a safe and welcoming environment for disabled swimmers to learn and hone their skills. No matter what ability level you're at, swimming can be enjoyed by everyone!
Athletics
You may be familiar with some of the more popular athletics such as track and field, but there are also a number of sports that have been adapted for people with disabilities.
Para-cycling is one example, which allows wheelchair users to race against each other while in their wheelchairs.
Para-athletics is another adaptation that enables athletes with disabilities to compete in events such as sprints, throws, jumps, and races.
These adaptive athletics provide an opportunity for disabled individuals to enjoy the thrill of competition and strive for excellence in these sports.
Track and Field
Track and field offers a variety of activities for people with disabilities, allowing them to push their own limits and discover new abilities. People with physical impairments can participate in events such as wheelchair races, club throws, seated discus throw, shot put, and javelin. There are also numerous events for those who are visually impaired or deaf.
Disability friendly resources provide adaptive coaching that is tailored to individual needs to ensure the best possible experience in track and field. Furthermore, athletes with disabilities have access to specialized equipment like guide rails for runners who are blind or partially sighted.
The International Paralympics Committee (IPC) offers an array of sports which include: sprints; middle distance running; long distance running; jumps; throws; wheelchair racing; powerlifting; archery; boccia and goalball. Athletes can also compete in multi-disability sports such as pentathlon and heptathlon.
These events allow individuals with different types of disabilities – physical or visual – to come together on the same playing field while challenging themselves in various track and field related activities.
Para-Cycling
Now, let's move onto para-cycling. Para-cycling is a sport that is adapted for individuals with different disabilities, as it allows them to ride bicycles in an adaptive manner. Learning how to ride a bike can be challenging, but with the right safety instructions and guidance, individuals with disabilities can feel confident and comfortable while taking part in this activity.
Para-cycling has many benefits. It helps improve mobility, coordination, strength, and balance. It also provides people with disabilities the opportunity to get out of their homes and into the community to participate in sports alongside others who are in similar situations.
Para-Athletics
Para-athletics is a form of competitive sport that has been uniquely designed to accommodate the varying abilities of athletes with disabilities. It is based on the principle of creating equal opportunities for all, regardless of physical limitations or impairments.
Adaptive coaching and assistive technology are integral components of para-athletic events, allowing those with a disability to compete in events tailored to their individual needs. For instance, special wheelchairs can be used by wheelchair athletes, prosthetic limbs can be provided for amputees, and athletes with visual impairments may use tactile guides and audio cues during races.
Para-athletics also provides an opportunity for disabled athletes to join teams and train alongside non-disabled participants as well as pursue higher levels of competition such as Paralympic Games. In addition, para-athletes benefit from specialized training support such as sports psychologists and medical professionals who understand their unique needs when it comes to exercise and performance.
Conclusion
You've seen some of the amazing sports that can be adapted for individuals with different disabilities.
Wheelchair sports, adaptive water sports, and athletics are just a few examples of activities that can help bring joy to those who thought they were limited by their disability.
Whether you're looking for competitive opportunities or something more recreational, there's something out there for everyone. With the right support, anyone with a disability can find an activity to help them stay active and healthy while having fun!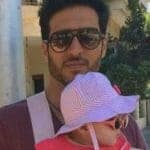 Hi, my name is Eddie, I am a professional trainer specializing in the elderly population and I'm also a website designer. I love training in the gym, going to the beach, traveling, and having good food.

I combined my love for sport and website designing to make "DisabilitEase" whose purpose is to help elderly and disabled people live a more full and active life, have more fun, and enjoy their unique journey despite any disability.