In this article, I will talk about the different types of canes for walking, since there are many kinds of canes I have decided to make it more organized and clear for you.
Types Of Canes For Walking and their Importance
A walking cane is designed to support people who function independently but need walking support.
A walking cane is an essential tool in the daily functioning of the elderly and other people who have trouble walking. The importance of a walking cane – beyond the fact that it aids in walking – lies in the fact that it gives security to the user.
Here is a related article that might interest you on Best Elderly & Disabled Walkers for Walking On Carpet.
The ability to do things without assistance is very important morally and imposes on the continued independent functioning of the user.
At the bottom of the walking canes of all kinds, there is a rubber band, which stabilizes the stick when touching the floor, prevents slippage, and prevents friction noise.
If the rubber is old and worn out, it is recommended to replace it with another.
Since each type has a rubber band to a different degree, you need to specify exactly the details of the stick for which you need a rubber band when reaching out to buy a new rubber band.
There is a wide range of walking canes designed to meet the diverse needs of the users:
wooden walking cane, aluminum walking cane, Telescopic walking stick, "question mark" walking stick, colorful walking stick, telescopic folding walking stick, anatomical walking stick, walking stick for children, tripod canes walking sticks, standing stick, hard chair stick, fabric chair stick.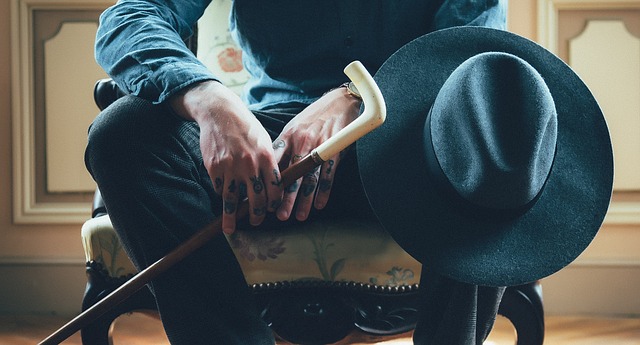 Types of Canes/Sticks for walking
Aluminum walking cane
Aluminum walking stick, lightweight, with durable metallic colors. Handle made of wood or plastic.
Telescopic walking cane
An adjustable walking stick is also made of aluminum, And it has the possibility of changing and adjusting the height (Unlike a wooden stick, and a non-telescopic aluminum stick) Change and adjust the height is done in a simple way that does not require effort and can be easily done by a power-limited user himself.
A telescopic walking stick is durable for a long time and maintains its appearance.
The handle of the stick is adjusted for a pleasant and safe grip.
It is best to choose a handle made of wood or plastic that is not sweating.
On the bottom of the stick is a thick, durable rubber band.
Colorful telescopic walking cane
A colorful walking stick exists in a wide range of colors and allows colors to match the personal taste of children, men, And women.
The colored stick is made of metallic colors, and the aluminum stick body is telescopic.
Telescopic walking cane – "question mark"
A telescopic walking stick "question mark" is so called due to its shape.
Some prefer this walking stick, which is more comfortable and can be hung on the hand(The adjustment and convenience of use varies from person to person).
The stick is telescopic and adjusts to the desired height.
Foldable walking cane
A foldable walking stick allows it to be shortened to approximately 27 cm and can be folded into a bag or a special holster, This feature allows you to carry it folded in an easy and convenient way, and open it when necessary.
This feature is very important and prevents clumsiness and trouble in carrying a walking stick unnecessarily.
A folding walking stick is telescopic and allows the selection and adjustment of height.
A folding walking stick made of metallic aluminum and is strong and stable.
The handle is convenient to the touch.
A folding walking stick is easily opened by a slight shake, and the effort to fold the stick changes between stick to stick and it is recommended to check the folding option before purchasing.
Anatomical walking cane
An anatomical walking stick is a stick adapted to the structure of the palm.
Adjusting the handle to the palm gives a good and strong grip on the stick and increases the confidence of the person relying on it.
The structure of the handle is different between the right and left and therefore the stick must be adjusted next to the user's stronger hand, which he will use the most.
The telescopic stick, made of metallic-colored aluminum.
When purchasing an anatomical walking stick, choose between an anatomical walking stick to the right and an anatomical walking stick to the left.
Walking cane with a seat – Chair cane
A chair stick is a walking stick that is also used as a rest chair.
The chair folds easily and in a folded position it serves as a walking stick with a handle.
You can open the chair and sit on it for rest.
The seat is rigid.
The height of the stick and chair is not adjustable and can not be changed.
Although it serves also as a chair the chair stick is lightweight and does not weigh a lot.
Sit on the chair facing toward the handle.
There is a risk of instability in a wrong sitting – with the grip handle is on the back.
Fabric walking Chair cane  
A fabric chair stick is a folding chair.
In a folded position it is used as a walking stick.
When opened, it is used for rest between walks.
The chair seat is made of fabric, making it soft and has two padded handles.
The mechanism of opening and closing the chair is easy.
Tripod cane walking cane
A tripod can walking stick is a walking stick with a four-legs base.
The broad base provides stability and security to hold it and is designed to support those who need stability and hold more than a regular walking stick can offer.
The Tripod stick comes in different sizes, for maximum fit:
Tripod can walking stick for children, a tripod can walking stick with a wide-base and with a narrow base.
The stick is made of aluminum and is lightweight.
It is possible to modify and adjust the height since it is a telescopic stick.
The base is made in such a way that the two legs near the legs of the user are less prominent than the two on the outside.
This structure is designed to allow for comfortable walking without encountering the legs of the cane.
The Tripod base is adjustable and can also be rotated from right to left to adjust to the right or left-hand side. Rotating the base and adjusting it to both hands is simple and easy.
A narrow tripod cane stick (base width 15/20 cm) allows stability and support at its base and can be used for climbing stairs and narrow passages.
A wide tripod cane stick (20/30 cm wide) is a stable and wide stick that provides security to the user but it is not suitable for narrow places or stairs.
A walking cane stick for children is adapted to the height and size of a child.
This stick also allows the use of both hands without the need for change and adjustment.
Nordic walking sticks/travell walking sticks
Nordic walking is recommended by orthopedists for the solution of knee pain and back pain but it is also used as an exercise tool for people without disabilities at all who wants to burn more calories while jogging.
It is highly recommended for the elderly and the disabled who likes to walk and jog.
Recommended for special populations:
People with balance problems, extreme weight gain, Parkinson's disease, old age, osteoarthritis of the hip joints and spinal cord defects.
Significant relief for those suffering from cartilage erosion and knee pain.
Support, safety, and improvement in Parkinson's disease and multiple sclerosis.
Strengthening the back and hands and preventing falls for the elderly.
Increased stability as part of the hip reconstruction.
Increasing the calorie burning rate in sports walking.
Adjustable Nordic walking cane parts:
The stick consists of two parts made of lightweight aluminum. It has an extremely comfortable ergonomic rubber handle.
The height adjustment mechanism is especially convenient to operate. It consists of a spring ball and a 15-hole system, which can be adjusted to a wide range of direction suitable for low people and tall people.
At the lower end of the cane is a metal tip made of hardened carbide, intended for walking in the field, hiking, and mountains.
When walking on hard surfaces, cover the tip with a rubber boot that is especially resistant to abrasion, this is for asphalt and paved paths.
I hope that I helped you to understand more about the types of canes for walking and that I made your decision of which one to choose easier.
If you have any comments please leave them below.
You can also check out my article on handicapped equipment for walking here.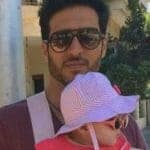 Hi, my name is Eddie, I am a professional trainer specializing in the elderly population and I'm also a website designer. I love training in the gym, going to the beach, traveling, and having good food.

I combined my love for sport and website designing to make "DisabilitEase" whose purpose is to help elderly and disabled people live a more full and active life, have more fun, and enjoy their unique journey despite any disability.