So, you are a fan of cycling? The spirit of adventure running wild within you? A great way indeed to take a break from the busy work life once in a while.
Historically, the first-ever bicycle was invented back in 1817. But as you can already imagine, it was hardly rideable even for the people of that era—a massive main tire with a much smaller back tire.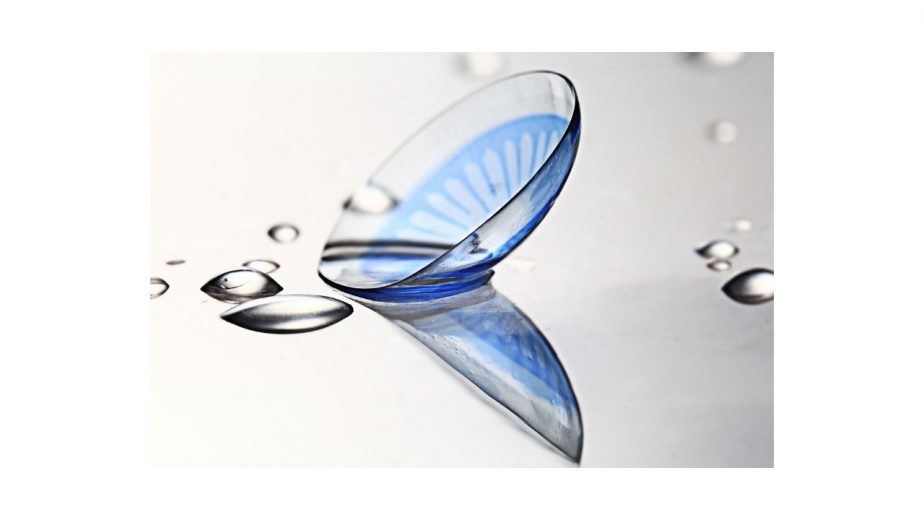 From 1890 and onwards, the world decided to switch to a more durable and practically working bicycle design in the form of the famous 'Roadster' bicycle. The roadster has the same bicycle design that we all are so seamlessly using today. But, most of the bicycles available today fall under the category of sports bicycles.
Here is a related article that might interest you on 8 Famous Football and Basketball Players Who Wear Contact Lenses.
The 20th century indeed played its role in mechanically modernizing almost everything, which eventually led to the invention of the motorbike. An engine-operated bicycle that runs on fuel instead of the sheer pedaling effort of the rider. But even this didn't lower the importance and class of bicycles in any way.
Let's talk about the 21st century now. It is a fact that technological advancement and the kind of work routine most of us are following have lowered the cycling trend. Instead of going out on a cycling trail to test and maintain their endurance level, most of us will prefer to switch to a workout bike back in the gym.
But if you are still one of those who like to enjoy a bicycle ride whenever got the chance, this article will be the perfect help for you.
Is it ok to cycle with contacts?
What is the most common challenge every cyclist has to face no matter what? It is not selecting the right trail or getting the perfect cycling gear. 
You might be surprised, but 9 out of 10 cyclists are always worried about their eyesight and that they can't wear glasses on a cycling trip. 
And as a matter of fact, their concern is quite genuine. Besides urban cycling, you can't possibly wear glasses during a cycling adventure for long. 
The number of bumps and off-roading you will face will make sure that your glasses are not going to stay at their fixed position for long.
Besides, using glasses also means that there is no way you could protect your eyes with the random gust of wind coming right in your direction. 
And when you are cycling in terrain on higher ground, you do not want to take any risk.
So, what other option have you got? According to experts, the option in such a scenario will be the use of contact lenses. And to be very clear from the very start, contact lenses do not affect your eyesight in any way possible.
This is by far the most common myth that's associated with the use of contact lenses. "Don't wear them! They are going to ruin your eyesight!" Remember, contact lenses are not necessarily used to cure myopia or hyperopia. You can also use them to keep your eyesight protected throughout the day.
But of course, the lenses used for protecting eyesight are a bit different than clinical lenses often prescribed by optometrists. 
Don't forget to take suggestions from your optometrist before going with a particular lens. He/she will also guide you on effectively using and maintaining your lens for future use. 
Some of the best contacts for Cycling, and why are they best?
So far, we know that using contact lenses while cycling is not only going to protect your eyesight but is also suggested by physicians and optometrists. But why exactly does using a small gadget like this help to protect the eyesight even after a long day of off-road cycling?
First the convenience. Using a contact lens while cycling means no messing up with your eye or eyewear during the whole cycling journey. If the lenses are comfortable, hygienic, and hydrated, this also allows the user to keep both hands on the steering, the first rule of bicycling.
Second, maintaining a stable and more precise vision. As the contact lenses have almost 0% skipping out of their place, it will allow you to keep your vision balanced. This will be a great help if the eyesight level in both of you is different from one another.
Third, keeping the eye protected. Most of the time, you are going to cycle in areas that are entirely rural/terrain. 
The air will be full of stuff like dust particles, pollen, small insects, etc. But by the use of any of the below-mentioned contact lenses, you can keep your eyes protected.
1. 1-Day ACUVUE MOIST
One of the most popular everyday use contact lenses that shook the sales charts back in 2021. Amazingly, the 1-Day ACUVUE MOIST falls under the 'disposable' category. In other words, you can dispose of them after a day's use or so.
Made from Senofilcon A, a high-quality polymer, these lenses are known for keeping your eyes hydrated and comfortable throughout the day. For cyclists like us, these lenses can effectively prevent any level of UV from damaging eyesight, even in areas known for the high level of UV index ratio.
2. DAILIES AquaComfort PLUS
Since 2008, DAILIES has been known for providing state-of-the-art level lenses that are way beyond perfection in keeping your eyes protected. Made from Nelfilcon A and having a 69% water content, the DAILIES AquaComfort Plus are perfect for us cyclists in every way.
These lenses also fall under the category of disposable lenses. But more importantly, the AquaComfort lens series is known for its eye moisturizing ability. Every time you blink, the AquaComfort technology will release added moisturizing agent to keep the eye hydrated, Perfect for dry conditions and regions.
3. AIR OPTIX NIGHT AND DAY AQUA
Looking for a contact lens that you can ever wear while sleeping? Look no more because AIR OPTIX NIGHT AND DAY AQUA is going to be the perfect choice for you. A claim like this is undoubtedly the reason why AIR OPTIX is popular among the general public.
Made from Lotrafilcon A and water content of around 24%, the AIR OPTIX are the only lenses available in the market today, allowing this high level of Oxygen to pass through the lens and reach the lining the eye.
Do pro cyclists wear contacts?
Do pro cyclists wear contacts? Well, the answer to this question is divided into two sections. First, we need to understand the dynamics of pro cycling as compared to adventure cycling. But mostly, pro cyclists do not wear contact lenses and prefer using other eyewear, including goggles, etc.
Pro cycling means participating in competitions that will urge you to cycle for hours and hours on end without a possible or extended pitstop. Now, if you are a pro cyclist, what's the one thing that you will try hard to avoid? A distraction of any kind can slow you down.
Let's say you are wearing a contact lens throughout the journey. At some point after 3,4 hours, you start to feel this irritating feeling in your eye. But why is that? Because the lens you were using finally began to lose its hydration abilities making your eyes dry.
That's why pro cysts often avoid using contact lenses during pro races and prefer glasses and other UV refractive eyewear. However, the glasses used by a pro cyclist are pretty different from the standard ones. The pro cycling helmets include eyewear as an additional feature to keep both the eyes and the head protected.
Some great pro races, such as the tour de France, etc., also forbid cyclists to use contact lenses in the race. This is because of the region in which the cyclists are competing. The dry and harsh weather will eventually oppose the hydration features of even the best lenses.
Also, every prominent pro cyclist has an eyewear brand sponsoring the whole journey. That's why using highly functional UV repellent sunglasses becomes the best option a pro cyclist can choose. After all, winning pro races like the Tour de France is the dream of every potential pro cyclist.
Also, you have to check out my post on the Best Contact Lenses for Tennis Players | Better Than Glasses?
Conclusion
Technology changed many things, especially the technological development humans have seen in the 21st century. There was a time when contact lenses were not suitable for anyone, just because of the manufacturing materials used to make such lenses and related products.
But today, 99% of lenses are made up of a polymer-based compound instead of glass. This makes the lenses a perfect choice as eyewear for outdoor activities, including cycling. Just make sure to keep the lens hydrated enough and try to keep a first aid medical kit with you all the time whenever going for a cycling adventure.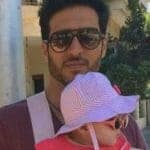 Hi, my name is Eddie, I am a professional trainer specializing in the elderly population and I'm also a website designer. I love training in the gym, going to the beach, traveling, and having good food.

I combined my love for sport and website designing to make "DisabilitEase" whose purpose is to help elderly and disabled people live a more full and active life, have more fun, and enjoy their unique journey despite any disability.