Visual disturbance affects most of us. It should not get in the way of us living the best life, one that is true to who we are. Although we have the option to wear corrective glasses, athletes do not.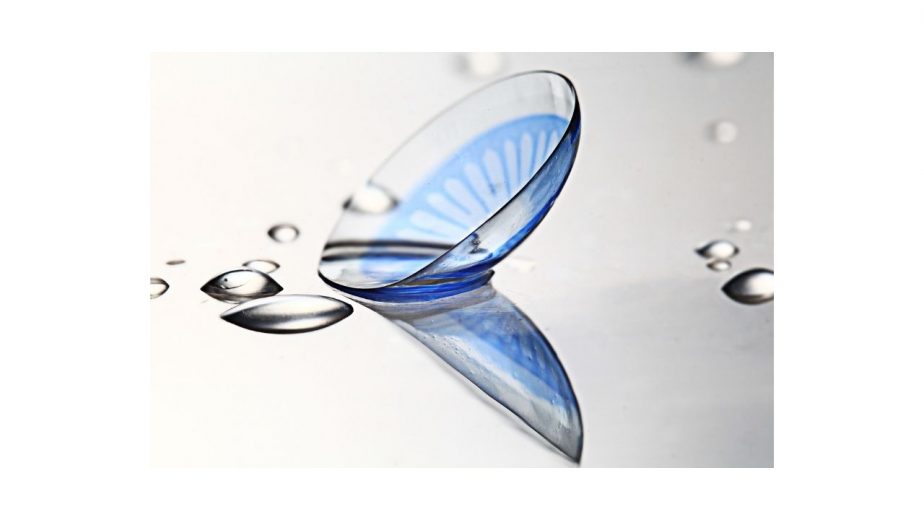 They will find corrective glasses to be a hindrance. Wearing glasses and playing sports is a recipe for disaster. It not only interferes with performance but can also lead to severe injuries.
We have a related article for you, you can read 9 Famous Soccer And Basketball Players With Epilepsy That Will Inspire you!
This is why contact lenses are the best option for athletes. They can help athletes succeed in their careers. 
The fact is that wearing contact lenses provides footballers, rugby players, and basketball players who experience some form of visual impairment with the opportunity to continue playing and reaching one milestone after another.
If you are a sports enthusiast or are considering wearing contact lenses to playoffs, you have come to the right place as our post takes a close look at the most famous football and basketball players who wear contacts. Want to know which sportspersons wear contacts? You need to read on. 
8 Famous Football and Basketball Players Who Wear Contact Lenses
1. Cristiano Ronaldo
One of the most famous football players who wear contact lenses is Cristiano Ronaldo. CR7 needs no introduction. He is the most followed personality on Instagram and other social media platforms. Ronaldo is possibly the greatest player of all time. He enjoys a cult-like following. With plenty of trophies to boost his ego, Ronaldo has the confidence to win any game. However, not many people know that he wears contact lenses. They mostly know about his amazing skills in the field and his charitable work.   
Having claimed multiple La Liga, Champion League, and Premier League titles, Ronaldo is a name that everyone knows. He has his contact lenses to thank for winning the Ballon d'Or multiple times. There is no better football player out there. But, it is hard to imagine if he could score as many goals without his trusted lenses. He needs a crisp vision to stay at the top. Ronaldo needs his contact lenses to play football.
Hence, if you are considering wearing contact lenses to improve your visibility on the field, you should give it a try. It could help make a huge difference. You do not need to be a football/soccer player to know the living legend. 
2. David De Gea
Another footballer who wears contact lenses is David De Gea. He has proved to be the best goalkeeper while playing in the Premier League. Considered to be the saving grace of Manchester United, he has been a regular feature in the team. When people think about David De Gea, they tend to think about his agility and athletic nature. Despite suffering from severe long-sightedness, he does not give up. He turns to contact lenses to help him win matches. 
David De Gea is a football player who wears contact lenses to correct his vision and shows the world that will be combined with logic bears amazing fruit. Having a clear and sharp vision is just what he needs to continue winning and enjoying his favorite sport in the world. If there is someone who can inspire you to keep going, it is none other than David De Gea.
3. Jerome Boateng
Jerome Boateng is an impressive defender who has made a name of his own. His impressive skills have helped catapult him to the top. When he is not on the field, he is turning heads with his iconic fashion presence. You might have noticed his trademark spectacles when he is not on the field. However, when he is on the pitch, he can be found sporting contacts.
Contact lenses allow Jerome to freely chase defenders and keep an eye on the ball throughout the game. Having won a World Cup with Germany, he is the star that never stops shining. Jerome knows how to read the game. His lenses allow him to keep doing what he does best, and that is being the most amazing defender out there.
4. Mario Balotelli
There was a time when Mario Balotelli used to wear contact lenses in games. Although he has had corrective eye surgery, he owes his success to his lenses. He would not have performed his best without them. Even though Italy did not qualify for the World Cup, we will still get to see him in Qatar 2022. You might have seen his appearance in the World Cup 2014 when he cheered the Italian team. 
The former Manchester City striker never ceases to amaze most of us. His skills on the field are unlike any other. It is difficult to find someone as passionate as him. If you doubt that you can kill it on the field regardless of which sport you play, you should look towards Mario Balotelli for inspiration. He never gave up and continued to deliver his very best. 
5. Edgar Davids
Edgar Davids is a former Dutch footballer who had started his career with a perfect vision back in 1991. However, he was diagnosed with glaucoma during his time with Juventus. He was prescribed special glasses after his operation. Edgar had to wear the glasses at all times. This meant that he is one of the few footballers to have worn glasses during the game. 
The Dutch footballer did not lose hope, and he showed the world that if you believe in yourself, there is nothing that you cannot accomplish. Anyone worried about playing sports with contact lenses should think of Edgar to get on the field and give it their all.
6. Dwight Howard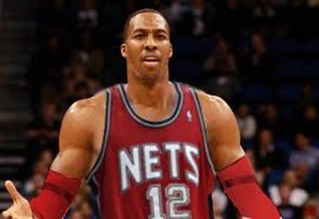 Dwight Howard is an NBA superstar who has won the player of the year award multiple times. He also relies on contact lenses for improving his vision as he suffers from visual impairment. The only way the basketball player could make it to the top is by improving his vision. Thus, he had no option but to wear lenses. Wearing contact lenses helped provide him with perfect eyesight at the court. It allowed him to dribble the ball and score as many goals as possible. 
If there is one basketball player who can push you to keep trying, it is Dwight Howard. His story will encourage you to strive towards your goals. He never took a break in his career and proved to his team what he has to offer. Everyone believes in him, and he believes in himself. There is no reason to stop your passion just because you have poor eyesight. Contact lenses can help improve your vision and ensure that you perform your best on the field.
7. George Mikan
George Mikan was an amazing basketball player who used to wear contacts. The American professional basketball player was a huge hit back in the day. If you are into basketball history, you might have heard of him. Not many people know that he did not have perfect vision and had to rely on contacts to win. He can be found wearing glasses in many of his interviews. 
Known as Mr. Basketball, the nickname reveals what a big name George Mikan was. He played for the Minneapolis Lakers of the NBL, the Chicago American Gears of the National Basketball League, the National Basketball Association, and the Basketball Association of America.
His persistence and desire to triumph are what has allowed his name to remain. When people talk about striving for success, George Mikan is mentioned. Everyone knows just how big his name was back in the day. His performance on the court was just phenomenal. You can check out his old matches online to get an idea about how awesome he was.
8. Kurt Rambis
Finally, Kurt Rambis is an American professional basketball player who also wore contacts to keep his eyes on the game. The former Greek-American basketball player proved his worth to the world by playing like he was on fire. He has even coached as a senior basketball adviser for the Los Angeles Lakers. Having won 4 NBA championships, his prowess is unrivaled. You could not compare him to any other player even if you tried.
If you are searching for a basketball player who managed to win on the court despite suffering from visual impairment of some kind, Kurt Rambis is a perfect inspiration. He never gave up and wreaked havoc on the court. You should watch his previous matches to learn more about his strategy. It could help you with your strategy. It is always best to learn from the best. You can monitor his moves and how he dribbled the ball to win. Kurt Rambis can teach all of us a move. He is the epitome of extraordinary.
Conclusion
Once you have finished reading our post, you will know the top 8 athletes who wear contact lenses. Each sportsperson has a drive that pushes them to perfect. You can seek inspiration from all eight athletes to take your competitive nature to the next level. If you feel inspired, you should share our post with friends.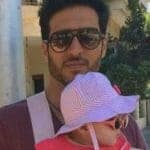 Hi, my name is Eddie, I am a professional trainer specializing in the elderly population and I'm also a website designer. I love training in the gym, going to the beach, traveling, and having good food.

I combined my love for sport and website designing to make "DisabilitEase" whose purpose is to help elderly and disabled people live a more full and active life, have more fun, and enjoy their unique journey despite any disability.