Epilepsy is a neurological disorder that involves the brain and nervous system. When you have epilepsy, it means that your brain's nerve cells, or neurons, send signals to each other in an abnormal way.
This can cause seizures, which are changes in your behavior, movements, feelings, and awareness. The word "epilepsy" is not a word to be taken lightly, nor is it something you wish upon your worst enemy.
 Epilepsy is a chronic disease that affects more than 50 million people worldwide. It is characterized by unpredictable seizures that vary in type, severity, and frequency. Epilepsy continues to be surrounded by several myths and misconceptions, such as people with epilepsy are less intelligent or that they have supernatural powers.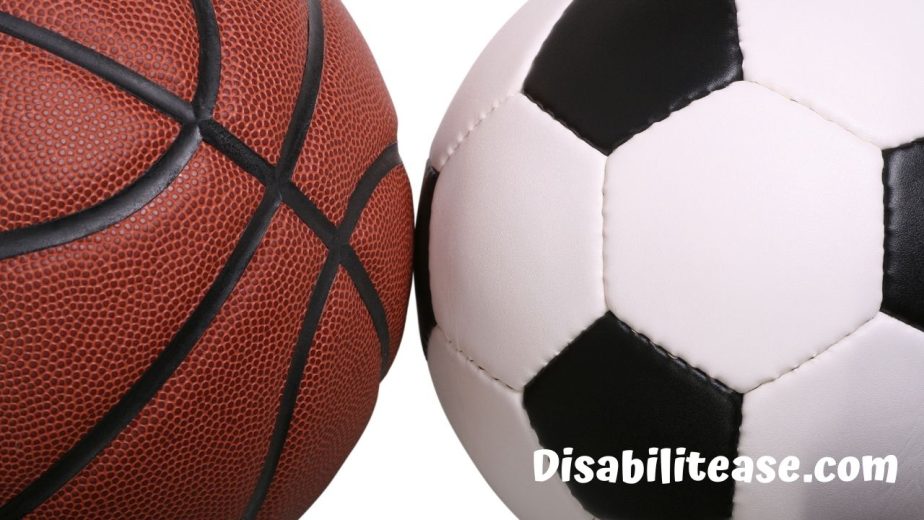 Also, make sure to check out my post – 6 Famous Footballers, Soccer, and Basketball Players with Autism
A complete medical history is a basis for diagnosis followed by a neurological examination to identify specific causes of seizures. Treatment is based on medication commonly used in epileptic patients alone or in combination with surgery, dietary changes, and alternative therapies.
Many can't fathom what it's like to have epilepsy or think that having epilepsy is not so bad. However, many people with various forms of this disorder are talented in their areas of expertise.
We have decided to compile a list of 9 famous soccer and basketball players with epilepsy that should serve as an inspiration for anyone struggling with this disorder to embrace their talents and make the best out of life.
Famous 9 Soccer And Basketball Players With Epilepsy
1: Leon Legge (Former English Footballer)
Legge was diagnosed with epilepsy when he was 16 years old. He is the only English footballer with epilepsy to have played for a Premiership team. His epilepsy is well-controlled with medication, and he has never let it affect his game.
After all this time, Legge still remembers how he felt after he was diagnosed with epilepsy, saying that it was a very difficult period of his life. He was not able to do anything for himself during the first month. He talked about how he felt through this time,
"At first I felt helpless because you are not in control of what is happening. I could not even brush my teeth, so football was the last thing on my mind."
He was a defender and center-back player who played for several English clubs and is now a member of Port Vale F.C.
Some of you will be asking yourself, can you play soccer/basketball with epilepsy?
Yes, you can but first of all, go through the proper treatment, and also if Legge is playing/ played these sports as a professional, you can also do it, just keep yourself motivated.
2: Bobby Jones (American Former Professional Basketball Player)  
Jones was a professional basketball player with the NBA from 1974 to1986. He has been diagnosed with epilepsy in his childhood, and as soon as he was diagnosed with the disorder, his parents were told by the doctor that he would not be able to play ball. But Bobby did not listen, he continued to play basketball and did very well right up until college.
In 1986 he retired from competitive sports since his seizures were triggered by events such as stress and extreme physical exertion.
His seizures are controlled by taking the anti-seizure steroid Tigerton daily. His epilepsy never. He played for the Denver Nuggets
Jones stated that before he was diagnosed with epilepsy he used to make up stories about his seizures and told everyone that they were the result of falling out of a tree. Bobby is now a motivational speaker and has written an inspirational book.
3: Justice Bartley (American Professional Basketball Player)
Justice Bartley has been playing basketball since childhood. He was born in 1990 and is a professional American football player. He is one of the youngest and most talented players in NBL history. He was diagnosed with epilepsy when he was 13 years old and has been playing basketball ever since.
Despite his diagnosis, Justice doesn't let epilepsy stop him from doing what he loves. He has played in many successful tournaments and is a popular basketball player among his fans.
4: James Franklin Jr. (Cathedral Basketball Player)
James Franklin Jr. was diagnosed with epilepsy in 2001 but did not let that stop him from playing basketball. Instead, he played for his high school team starting in 2003. He was determined to lead his high school basketball team to victory.
During the championship game, James, unfortunately, experienced seizures because of his epilepsy and had to sit out for the remainder of the game. In 2017, he went through brain surgery to help prevent future seizures. James was left partially blind after the surgery, but he has not let that stop him from playing basketball.
James plays in the NCAA and plays very well. He has had several successful seasons. Unfortunately, he could not play for three seasons because of the side effects of his medications. But he is back now and playing well.
5: Matt Crooks (English Footballer)
Crooks is an English footballer who plays as a midfielder for Middleborough. He was diagnosed with epilepsy when he was 17 after suffering seizures.
He had to leave his club, Rangers which he played for up until this. He had to leave Rangers because of financial problems that the club suffered.
He said that,
"I went into the changing room and collapsed," said Crooks. "The doctor came in and said to my mum, 'I'm sorry but he has epilepsy.'
Crooks was cleared by doctors to continue playing football after his diagnosis.
"I was always going to carry on (playing football) and it hasn't stopped me since," Crooks said.
Crooks returned to the Rangers and played for their under-20 team later that year.
He had his first seizure when he was playing He has been diagnosed with epilepsy, but that did not stop him from playing soccer.
Luckily for Crooks, he received help from an epilepsy association to get his life back on track.
Crooks is a professional player and makes his fans proud. Crooks stated that his seizures are under control, but he still takes medication for epilepsy.
Crooks is playing for Middleborough now and he has no reported seizures since his diagnosis. It was not easy for Matt to get back on track but he is doing well now.
6: Mike Simmel (American Former Basketball Player)
Mike Simmel is also known as Mighty Mike Simmel is an American former professional basketball player. Simmel was diagnosed with epilepsy when he was 2 years old.But, despite his illness, Simmel has an impressive basketball career.
As his family relocated to New Jersey, he continued to play basketball and was scouted by a leading high school. He accepted to join the high school team and played for them during both his Junior and Senior years.
He played for many teams including the Washington Generals, Denver Nuggets, and Miami Heat.
The highlight of Simmel's career includes scoring the first points in Miami Heat history.
His record was broken by Chris Bosh, but he still holds the distinction of being the first player to score for the Heat.
Simmel has not had a seizure since his early twenties, but he still takes medication for his condition. Simmel is an inspiration to many people who have epilepsy.
He played for the Sioux Falls Skyforce from 2010 to 2014 and was a member of the Miami Heat from 2009 to 2010.
Epilepsy did not stop him from playing basketball, but it did affect his performance.
7: Paul Wade (Australian Former Football Player)
Paul Wade is a football player who played as captain for the Socceroos, the Australian National Team. He played as a midfielder from 1986 to 1996. In 2001, he had a seizure during a live interview.
He was rushed to the hospital where he was diagnosed with epilepsy. He also learned that he had had more than 100 seizures before the diagnosis of epilepsy. Wade was advised to avoid all activities that may trigger seizures.
Since Wade has epilepsy, he has not played football. He accepted his condition and is currently working in the media.
He has helped raise funds for epilepsy. Wade has epilepsy, but he never allowed epilepsy to stop him from doing the thing he loved.
He is a great role model for people who live with epilepsy.
8: John Kasay (American Former Football Player)
John Kasay is a former American football player who played as a kicker from 1991 to 2010. He played for the Seattle Seahawks, Carolina Panthers, and New Orleans Saints. Kasay's career ended when he had his first seizure during a game against Baltimore Ravens in 2010.
He was rushed to the hospital where he learned that he had had two seizures. He was diagnosed with epilepsy. On January 31, 2015, Kasay announced that he had been seizure-free for five years.
He has encouraged many people to play sports despite their illness. By playing football, he showed the world that people can achieve their dreams despite epilepsy.
9: John Roberts (American Professional Basketball Player)
John Roberts is an Australian retired professional basketball player. He was diagnosed with epilepsy in 2009. Roberts played for Melbourne Tigers from 1997 to 2006 and was a member of the Australian national team from 2001 to 2007.
In 2008, Roberts suffered a major seizure in his home. He was in an intensive care unit for several weeks. After the incident, Roberts retired from basketball and became a real estate broker.
Never Ever Give Up!!
Fortunately, there are famous people with epilepsy who have gone on to accomplish great feats in their careers. These individuals have turned adversity into triumph and have inspired others by showing that having epilepsy does not mean the end of the world. While there is no cure for epilepsy, people with the condition can still lead fulfilling lives and achieve their dreams.
Epilepsy does not stop you from achieving your dreams, it may just force you to go about things in a different way. Never let epilepsy stop you. Always be positive and do not hesitate to seek help. Epilepsy is a manageable condition and you can live a normal life with the help of the right medication. All it takes is patience and some time.
So, what are you waiting for? If you have epilepsy, do not think of it as a hindrance to your dreams, but as a stepping stone to achieving them. Stop being negative about it and have the courage to shine in your own light. Be a role model to others by showing what you can achieve despite having epilepsy. Epilepsy is not a barrier to success, but it requires more effort and care than most people would expect.
You are not alone in this journey. There are plenty of people out there who can help and support you. Always reach out for help no matter how difficult things get. Never let epilepsy stop you from achieving your dreams!
Final Thoughts
People who have epilepsy should not consider themselves handicapped, but they can still achieve their dreams. Many people living with epilepsy have overcome the illness and excelled in their field.
You might be thinking now that you can play soccer/basketball with epilepsy?
Yes, you can play soccer/basketball with epilepsy. However, epilepsy affects your performance in sports. You may not be able to play well because you have seizures during games. But, people with epilepsy can play sports to help them support their illness. They are great role models for others who have the illness.
Epilepsy is not a limiting factor, but it can be an obstacle. Epilepsy can be managed if treated properly.
People with epilepsy can do whatever they want, but there are epileptic people who have excelled at basketball, football, and other sports. Most of the successful athletes living with epilepsy have shown that people can succeed even with a disability.
I hope this list helped you understand that people with epilepsy can still succeed in their lives, just like everybody else. It's up to them how they approach the situation. Never ever give up because you CAN SUCCEED!
If you like this article, please share it with your friends and comment below.
Stay healthy and positive. Thank you!
.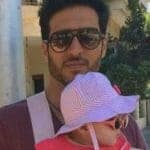 Hi, my name is Eddie, I am a professional trainer specializing in the elderly population and I'm also a website designer. I love training in the gym, going to the beach, traveling, and having good food.

I combined my love for sport and website designing to make "DisabilitEase" whose purpose is to help elderly and disabled people live a more full and active life, have more fun, and enjoy their unique journey despite any disability.