As a disabled or elderly traveler, staying in a hotel can come with its own unique challenges. However, there are plenty of ways to make your stay more comfortable and enjoyable.
With a bit of research and preparation, you can ensure you have the best possible experience while traveling.
Tips For Having the Best Hotel Stay as a Disabled or Elderly Traveler
In this article, we'll provide some tips on how to make the most out of your hotel stay as a disabled or elderly traveler. You'll learn how to:
research the hotel ahead of time
prepare for the check-in process
utilize hotel services
make your room comfortable
follow safety protocols.
Research the Hotel Ahead of Time
Before booking your stay, make sure you do your research to get the most out of it. Don't forget to ask about accommodations for disabled or elderly travelers! Find accessibility options that best suit your needs by checking online reviews.
Look into how accessible the hotel is. Are there any wheelchair ramps or elevators that make it easier to move around? Ask questions about their policies on accommodating guests with disabilities or special needs.
Some hotels even have staff members specifically trained in providing assistance for disabled and elderly customers.
Do some research ahead of time so you know what kind of services are available. That way, you can plan accordingly.
Prepare for the Check-in Process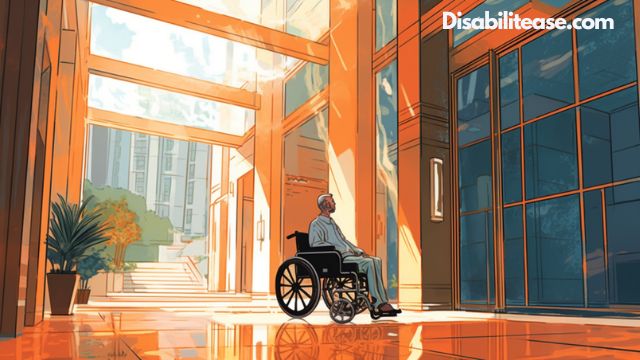 Never underestimate the power of preparation when it comes to check-in – it can make all the difference for a successful stay!
Before you arrive at your hotel, be sure to contact them beforehand and let them know of any accessibility requirements or special needs accommodation that you may need. This will ensure that your room and other areas of the hotel are properly equipped with any features that you may need during your stay.
Additionally, if possible, try to arrive early so that you can have plenty of time to check in without feeling rushed. Make sure to bring along all necessary documents such as identification and payment details in order to speed up the process.
Taking these steps before arriving will help make your check-in experience more enjoyable and efficient.
Utilize Hotel Services
When you book a hotel as a disabled or elderly traveler, it's important to take advantage of the services and amenities available to make your stay more comfortable.
Ask the staff for assistance if you need help with anything such as getting around or finding the best restaurants in town.
You should also take advantage of room service and other amenities like spas, gyms, or pools that are offered by the hotel.
When utilized properly, these services can provide an enjoyable experience during your stay.
Ask for Assistance from Hotel Staff
Don't be afraid to ask the hotel staff for assistance during your stay; they're there to help make your experience as comfortable as possible.
If you plan ahead, you can request accommodations such as: wheelchair accessibility, extra pillows and blankets, accessible doorways or bathroom fixtures, special dietary needs, and a rollaway bed for a caregiver.
By planning ahead and requesting these items before you arrive, it can ensure that your stay is more enjoyable and reduce any stress caused by the inability to access certain amenities or services.
Furthermore, don't hesitate to ask the hotel staff if additional accommodations are needed throughout your stay – they're there to help!
Take Advantage of Room Service and Other Amenities
Take advantage of the many amenities that your hotel offers; from room service to disability-friendly features, these can make your stay more comfortable and enjoyable.
Room service allows you to have meals conveniently brought directly to your room, giving you the comfort of eating in without having to go out.
Some hotels also offer delivery services for groceries or other items that may be difficult for you to obtain on your own.
Additionally, by pre-planning and arranging transportation with the hotel staff prior to your trip, you can make use of shuttle services or special assistance services if needed.
The disability-friendly features provided by most hotels are also designed to make life easier for their guests.
These include doorways that are wide enough for wheelchairs or motorized scooters, accessible bathrooms with grab bars and shower chairs, elevators with braille instructions as well as voice guidance systems, and elevators equipped with ramps instead of steps.
Taking advantage of these features will help ensure a safer and more enjoyable stay during your travels.
| Pre Trip Planning | Room Service |
| --- | --- |
| Research Accommodations Ahead of Time | Have Meals Conveniently Delivered Directly To Your Room |
| Arrange Transportation With Hotel Staff | Request Special Assistance Services If Needed |
| Take Advantage Of Shuttle Services Offered By The Hotel | Enjoy Comfort Of Eating In Without Going Out |
Make Your Room Comfortable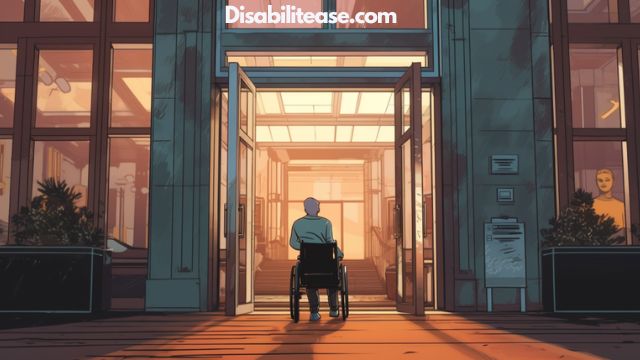 Making your hotel room comfortable during a stay as a disabled or elderly traveler is key for creating a pleasant experience. Many hotels now provide adaptive furniture, such as wheelchairs and other disability resources, to accommodate those with mobility concerns.
For example, if you use a wheelchair and need extra space to maneuver around the room, many hotels offer wider doorways and lower beds to make it easier for wheelchair users to get around.
Additionally, some hotels also provide adjustable beds that can be adjusted to different heights depending on your needs.
To further customize your comfort level at the hotel, consider bringing items from home that may help you feel more relaxed in unfamiliar surroundings. This could include items like an extra pillow or blanket if you're sensitive to cold temperatures.
You may also want to bring noise-canceling headphones if you have difficulty sleeping due to outside noise levels. There's nothing wrong with packing light but making sure you have everything you need, and then some will ensure your stay is truly enjoyable and comfortable!
Follow Safety Protocols
Be sure to follow safety protocols when staying at a hotel as a disabled or elderly traveler. Whether you have special needs or require certain accessibility requirements, it's important to know the safety protocols for the particular hotel you're staying at.
For example, hotels often provide emergency exit plans that may include evacuation chairs for those who are unable to take the stairs. Be sure to inquire with your hotel's front desk about any specific emergency procedures they have in place and if they can accommodate your special needs.
This way, you can make sure you're prepared in case of an emergency while not compromising on your safety and well-being.
Conclusion
You've come a long way to make the most of your hotel stay. From researching ahead of time, to preparing for the check-in process, utilizing hotel services, and making your room comfortable – you've done it all!
Now that you're settled in, don't forget to follow safety protocols so you can enjoy your stay feeling secure. You deserve it!
Traveling as a disabled or elderly person doesn't have to be overwhelming. With the right preparation and helpful staff at your side, there's nothing stopping you from having an unforgettable experience.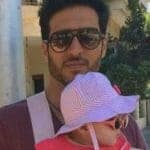 Hi, my name is Eddie, I am a professional trainer specializing in the elderly population and I'm also a website designer. I love training in the gym, going to the beach, traveling, and having good food.

I combined my love for sport and website designing to make "DisabilitEase" whose purpose is to help elderly and disabled people live a more full and active life, have more fun, and enjoy their unique journey despite any disability.