Which Actors Had Parkinson's disease? Actors ranging from Michael J. Fox to Robin Williams some many famous actors and celebrities had Parkinson's Disease. 
But before we move on to an elaborate list of such actors who had Parkinson's Disease, let us see what it is?
Parkinson's Disease or P.D. is what experts call a neurodegenerative disease. It affects a specific part of the brain called "substantia nigra". This particular area contains neurons that are responsible for producing dopamine.
We have a related article for you, you can read Best 8 Beds and Mattresses for Parkinson's Patients in 2022.
Symptoms – Which Actors had Parkinson's Disease? 
The appearance of symptoms in P.D. is quite a slow process, and they usually take several years to develop. Also, there is a broad range of symptoms that vary from person to person. However, some of the most common symptoms may include:
Tremor or a sort of rhythmic shake in hands or parts of the body
Rigidity in the limbs
Bradykinesia
Erratic gait and balance
P.D. is quite an old disease, yet medical scientists still struggle to figure out its root cause. 
Like many diseases, Parkinson's Disease does not cure, but treatments for symptoms are always available, which may include:
medications
biological and physical therapies
surgery
P.D., in itself, is not dangerous enough to cause death. But the symptomatic complications can be pretty painful in their later stages of development. 
These developments have been marked as the 14th cause of death in the United States by the Centers for Disease Control and Prevention (CDC).
Parkinson's disease has affected the lives of many people in the U.S. and all over the world. And along with ordinary folk, celebrities and actors have also been its victims. 
But before we discover who some of these famous celebrities were, it is crucial to dig deeper into P.D. and its developmental factors.
People who are diagnosed with P.D. at an early stage can manage to maintain a balance between their condition and a healthy lifestyle. The important thing is to follow what one's doctor suggests or recommends.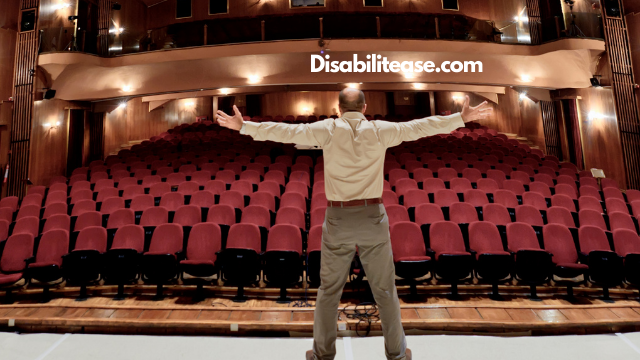 For example, one way to deal with symptomatic complications can be physical exercise. The benefits can increase if these exercises are coupled with dopaminergic medicines. 
These medicines get necessary for dopamine deficient patients. And as it is explained earlier, this deficiency is caused by damaged neurons in the substantia nigra. P.D. patients develop clusters of abnormal alpha-synuclein called Lewy bodies in the substantia nigra neurons.
The symptoms not only include 'motor' but also 'non-motor' ones, i.e., those that are unrelated to movements. Experts believe that such 'non-motor' symptoms have more adverse effects on the patients. These 'non-motor' symptoms may include:
apathy
depression
constipation
sleep behavior disorders
loss of sense of smell
cognitive impairment, and so on.
Now, let us see what types of symptoms did some famous actors and celebrities develop? What stage was their P.D. on according to the Hoehn and Yahr scale? And most importantly, who are these famous actors?
Alan Alda is an American actor and comedian who got most fame by playing the character of Hawkeye Pierce in the T.V. show M*A*S*H, which aired from 1972 to 1983. 
Alda was diagnosed with Parkinson's Disease in 2015. He first disclosed his condition in public in 2018 when he said, "I was diagnosed three-and-a-half years ago, and I've had a full life since then."
Connolly is a Scottish comedian and film actor famous for his films like Brave and The Hobbit: The Battle for the Five Armies. Connolly had a strange gait but didn't notice it until it was pointed out by a fan who also happened to be a surgeon. 
The abnormality in his way of walking was clearly a symptom of Parkinson's, which was later confirmed after a proper medical diagnosis. This incident happened in 2012. 
But Connolly has shown exceptional courage and resilience since then and has employed his sense of humor as a defense mechanism. He's not only doing well but also working on several new and exciting projects.
No other actor celebrity has shown such vibrancy and a positive outlook towards life as Michael J. Fox. Widely popular for his character Marty McFly in the film Back to the Future, Fox started noticing earlier symptoms of P.D. at the age of twenty-nine. 
After the diagnosis, he started humanitarian efforts to fight the disease on a national level. He set up an institution for research on Parkinson's and later on founded the Michael J. 
Fox Foundation for Parkinson's Research. He continues his work till now in the form of books and T.V. appearances.
Ian Holm was a British actor who was awarded the prestigious Tony and BAFTA awards. He starred in various famous films and T.V. shows, including "The Lord of the Rings," "The Hobbit," "Alien," and "Chariots of Fire," for which he was nominated for an Oscar. 
In 1998, her Majesty the Queen of England knighted him for his services to drama. He was diagnosed with Parkinson's disease at 69, along with prostate cancer. Cancer got cured, but the symptomatic complications caused his death in 2020 at the age of 88.
Bob Hoskins was a fairly renowned and famous British actor who was known for the characters that he played in films and T.V. shows, including:
Pennies from Heaven
The Long Good Friday
Hook
He also won an Emmy award for the BBC One drama The Street. In 2011, Hoskins was diagnosed with Parkinson's disease, after which he didn't appear in any acting projects. He died in 2013 after prolonged pneumonia.
Robin Williams was a world-renowned and beloved actor and comedian. He won several awards during his lifetime, including:
Academy Awards
Emmys
Golden Globes
Screen Actors Guild Awards
Grammy Awards
These were awarded to him for his performances in films like:
Good Will Hunting
Patch Adams
Awakenings
World's Greatest Dad
Dead Poets Society
What Dreams May Come
Good Morning, Vietnam
Jack
After a lifetime of fame, wealth, and people's love, the actor spent the last three months of his life in pain due to complications in symptoms of Parkinson's Disease. Later on, it was also discovered that Williams was also suffering from Lewy Body Dementia. He died in 2014.
Valerie Perrine was a famous American actress who made a thrilling debut as a showgirl in the film 'Diamonds are Forever' in 1971. In 1978, she also played a significant role in the multi-starrer 'Superman.' 
In 2015, Perrine was diagnosed with Parkinson's disease, after which she underwent deep brain stimulation (DBS) surgery. The surgery was done to treat her tremor, and she is still trying to sustain it.
Also, make sure to check out my post on Best 6 Computer Games And Apps For Parkinson's Patients in 2022.
8. Deborah Kerr
Deborah Kerr was a British Actress who starred in various classic films, including "The King and I" and "An Affair to Remember." She also won two Golden Globe Awards in her lifetime. She was diagnosed with Parkinson's disease, which she struggled against until her death in 2007 at the age of 86.
And these were some of the famous actors who had Parkinson's disease. Some of them are alive while the others are dead. 
This article is just a reminder – if widely-loved, famous, and rich actors can develop this disease and get deeply affected by it, then anyone of us can.
So, we should be careful and look out for any symptoms, never take them for granted, and be thankful for our perfect health every day.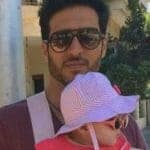 Hi, my name is Eddie, I am a professional trainer specializing in the elderly population and I'm also a website designer. I love training in the gym, going to the beach, traveling, and having good food.

I combined my love for sport and website designing to make "DisabilitEase" whose purpose is to help elderly and disabled people live a more full and active life, have more fun, and enjoy their unique journey despite any disability.