Having your arm broken is an unfortunate event, and one can't do his daily house chores. Pain in the arm and inability to do daily routine tasks result in frustration and annoyance.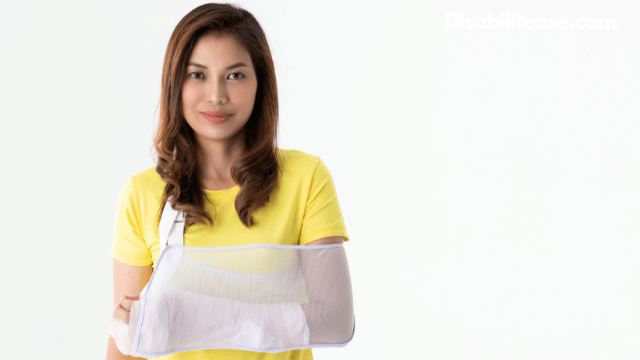 Amidst all these distressing events, it adds to the inconvenience if you also feel uncomfortable in your arm cast.
Living with a broken arm is indeed challenging. But arm cast covers can give you some relief if you are wearing a cast. 
Here is a related article that might interest you on Easy Foods To Eat With A Broken Arm.
What are Arm Cast Covers? 
Arm casts are coverings that support and secure a broken bone to keep it in place. But only arm casts are not enough for complete protection. 
An extra shield is required because most arm casts are not waterproof. Arm cast covers are wrapping that adds an extra layer of protection, security, and water protection.
We will assist you in selecting the best arm cast covers for a broken arm so that your injury does not keep you from enjoying your life as before. 
If you have right arm cast covers, you can go through your daily routine as if nothing has happened. 
Benefits Of Arm Cast Covers For A Broken Arm
Arm cast covers are of great importance for your swift healing. Below we have touched upon some benefits of arm cast covers for a broken arm.
They make your arm cast waterproof.
Arm castings are put on for about 5 to 8 weeks, so they help you keep it dry, safe, and clean during different activities.
Moreover, they offer an added layer of safety to your casting.
Now, we will take you through a list of the Best arm cast covers for a broken arm.
List Of 6 Best Arm Cast Covers For A Broken Arm
Do you also want to enjoy water trips but are afraid of a broken arm? No worry because the arm cast cover by Bloccs is here to save your day. They are completely waterproof, which makes them a perfect fit for your water vacation. 
Also, you can take a shower anytime with a broken arm and not damage your arm casting. After covering your dressing with an arm cast cover by Bloccs, you are allowed to fully submerge your broken hand in the water. These covers will take care of your dressing and protect it from water.
The best thing is that they provide a large variety of sizes which can fit both children and adults. Correct size is vital for complete water resistance. It's best to carefully measure the size and compare it with the chart. 
Or else you can visit Bloccs store to stay on the safe side. Moreover, their stretchable quality makes them comfy and easily fit. 
A little reminder is that it's made from natural rubber latex. So it is better to avoid any contact with sharp accessories.
Pros
Full water resistance 
A large range of sizes is provided
Can be reusable
Cons
No note-able cone detected 
UpGoing brand satisfies the demands of its users. This UpGoing Arm cast cover is unique due to its looks and qualities. The silicone diaphragm opening makes it quick and pain-free to cover the bandage or arm cast. Moreover, you won't feel any added pressure with a soft plastic seal. 
It helps to keep water out of the arm cast during bathing, showering, washing, and rain. Its structure contains a plastic sleeve, and the PVC ring provides a full seal against water.
Additional benefits of Arm cast cover by UpGoing are that they are odorless. Thus you won't have to breathe through the smell that reminds you of a hospital. Also, due to their adjustable setting, it does not hinder blood circulation.
While we are talking about the body, it is made of thick PVC, which ensures full protection from water. Due to PVC, the arm cast is highly durable and environment friendly at the same time.
Not many sizes are offered as one size fits most people due to stretchable bodies. So you won't have to get tired of searching for the perfect size. 
Pros
Easy to wear
Adjustable and does not stop blood circulation 
Waterproof 
Cons
Not suggested for swimming or vigorous activities
These cast covers by Mighty-X are very popular among people who want to avoid complications. You can only put them on with one hand. Moreover, no taps are required for a complete seal. Instead, an elastic opening works and remains air-tight even after several uses. 
It is comfortable to wear and easily slips over the cast. Also, its lightweight feature allows you to enjoy daily activities as usual.
They are recommended for use during showers to maintain personal hygiene. Due to providing a complete seal against water, they are considered the Best arm cast for a broken arm. 
Also, they last for several showers. Just wipe the covering and store it for the next use after drying completely. 
Another plus point is that Mighty-X provides three coverings in one pack. So if you accidentally leak or damage one, you have a spare one available. 
Pros
Straightforward to use
Three covers in one pack
Can be reused for several showers
Cons
Can't use for swimming and in pools
Doact arm cast covers are one of the best arm covers for a broken arm. This claim is justified because of its complete water resistance. 
If you fear your arm cast cover getting ripped or damaged during a shower, then get Doact cast covers for yourself. With these cast covers, there is no chance of ripping or leaking. Thus it provides a comfortable and water-free shower experience for people with a broken arm.
These covers provide protection and are completely odorless. So people who don't like the smell of cast covers should immediately get them. They are also well suited for children's arms. So if you want to take your child out to a beach or pool, you could use them and provide ultimate protection.
There's more to the benefits of arm cast cover by Doact. They are long lasting, and you won't have to change them after every use. Instead, each cover can be reused many times, saving you money. 
Moreover, Doact cast covers are certified by FDA and are made of fine quality silicone. The good thing about Doact is that they have reviewed and updated their products based on 30 thousand people. So the product in your hand is a very advanced and useful version, free of flaws.
Pros
Improved version after thousands of reviews 
Highly durable
Cons
 Wear time should not exceed 30 minutes 
While you go and enjoy the pool, beaches, and long showers, Wilmcote Cast Covers will take care of your bandages, arm casts, and burns. They are highly water protected, and there's no chance of water entering this cast cover. 
It lets you enjoy the bath and long showers despite your broken arm and allows you to maintain hygiene. Wilsco Cast Covers encompasses all qualities of the best arm cover for a broken arm.
First, it is highly waterproof. The second best quality is that you can reuse it many times, and it won't tear off. Its high durability makes it very safe for sensitive injuries. So now your arm cast won't be a barrier to your hygiene and fun.
Moreover, you can easily pull it over your arm cast, even yourself. It easily slides over and keeps your arm away from pain.
The main thing is that Wilsco provides a lifetime guarantee for their arm cast covering. So you can trust the quality of their products without any worry. 
Pros
Lifetime warranty 
No chance of tearing
Cons
Zoyehoo cast covers are last on our list, but concerning qualities, they are second to none. They provide a waterproof seal to provide ultra protection to your arm bandage using TPU material water protection. The
Plus point is that it is a thicker material, making it resistant to leaks and rips. Its stretchability and ultra elastic feature make it a perfect fit for covering arm castings. They will free your broken arm from any hurt and trouble you face while pulling up and removing it. 
Also, it is very soft, comfy, and does not hinder blood flow. Due to these qualities, it won't leave any marks on your arm, providing completely safe water protection. It is multi-purposed and can be used for broken arms, finger injuries, foot injuries, new tattoos, or burns.
Due to its comfy grip and anti-tear quality, it can also be used by children. So now your child can enjoy and play and be protected from water. 
Pros
Comfy grip
Easy to put on and off
Cons
 It May feel a bit tight but completely adjusted after sometime
Things To Consider Before Buying 
There are several things that you should pay attention to before buying any arm cast cover. We have accumulated detailed information for you about buying instructions. So stay with us and read the following complete writing.
Decide for what purpose you need a cast cover. If it's just for bathing, then you should go for simple use of cast coverings without any tube mouth. They will do the work for you. But if you need it for swimming, pool, and some vigorous activity, consider buying a more protected and secure tube opening cast cover.
Size is another important element in arm cast coverings. If you don't purchase a covering of your size, it might leak and demolish the basic purpose of the arm cast covering, which is water protection. So always carefully decide your size according to the width of your arm. Moreover, some companies offer one size for all, so there are no complications about size.
Always ensure cast covers are made of highly durable material and provide a completely leak-free experience. If you got any water on your arm cast, it could further irritate your arm. So stay on the safe side.
Frequently Asked Questions [ FAQs ]
What Should You Not Do While Wearing A Cast Cover?
You should keep your cast cover away from sharp accessories and jewelry as they might damage or leak them. If it is reusable, then dry it fully before storing it for the next use.
Can You Swim With An Arm Cast Cover?
Some companies provide cast covers that protect swimming. So for swimming, you should buy that particular cast covers. Avoid swimming in cast covers that are not recommended for anything other than a bath.
How To Clean A Cast Cover?
After use, you should dry it with the help of a towel or clean cloth. After completely drying it, store it for the next use.
How Much Time Does Cast Covers Last?
If they are not reusable, you should use them only once. If cast covers are reusable, they can last about 5 to 8 weeks, depending on the durability of the cast cover.
Another post that will interest you is about How To Do Home Chores With A Broken Arm? 
Conclusion:
This is all the required information for buying the best arm cast for a broken arm. We mentioned what cast covers are and how they help us. Then we took you through the six best arm cast covers for a broken arm.
In the end, we informed you about the buying guide and some FAQs. With it, we conclude and hope that you find the best-suited arm cast for your broken arm and wish you a speedy recovery.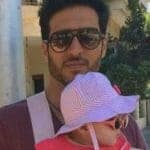 Hi, my name is Eddie, I am a professional trainer specializing in the elderly population and I'm also a website designer. I love training in the gym, going to the beach, traveling, and having good food.

I combined my love for sport and website designing to make "DisabilitEase" whose purpose is to help elderly and disabled people live a more full and active life, have more fun, and enjoy their unique journey despite any disability.