Falling asleep seems to be very simple but can be very difficult for amputees. Amputees have issues like limb pain and back pain that do not allow them to have a comfortable sleep.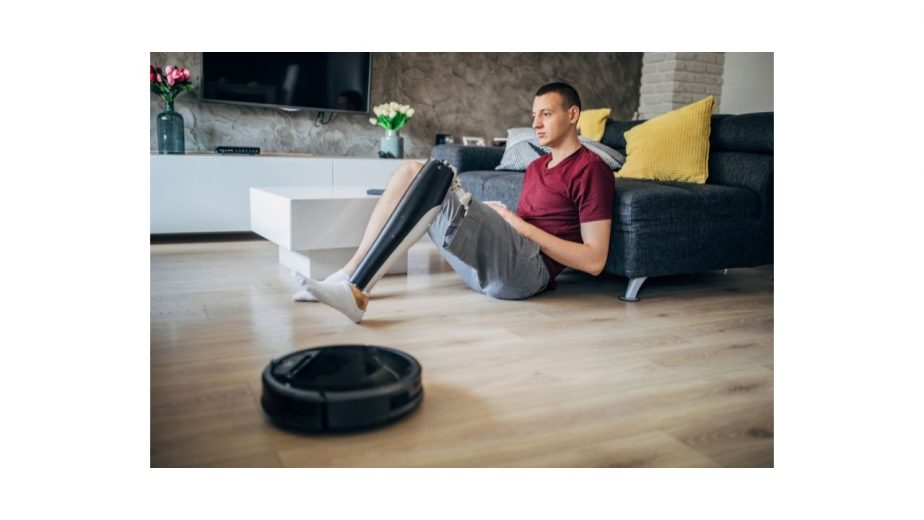 They change their sleeping places, but that has not made a difference yet. 
We have a related article for you, you can read Best 8 Beds and Mattresses for Parkinson's Patients in 2022.
Sleeping comfortably can be difficult for those who have gone through limb loss.
This article will get to know about the best mattresses and sleep aids for amputees that help get a comfortable sleep. 
Best Mattresses For Amputees
There are plenty of options available regarding mattresses. Technology has advanced a lot, and mattresses are designed very well these days. These amazing mattresses help amputees in getting a comfortable sleep.
You just need to know your health conditions and your sleep position. Here are the top mattresses that are the best fit for amputees. Have a look at them; you will find a perfect match for you.
1. Puffy Mattress
This mattress has an amazing supportive design. It has an outstanding comfort layer that serves amputees efficiently. This is a thick mattress that has three layers. The first layer gives a gentle smoothness to your neck and head.
The second layer supports your hip and torso, and the third one takes care of your legs. If your weight is near 230 pounds and you like to sleep on your sides or back then, the puffy mattress can help you get a night of better sleep. You can buy it from here. 
This mattress is suitable for amputees and various types of sleepers as it offers two firmness. The flippable design of the Layla mattress offers firmness on both sides. The sleepers have two choices, one is firm, and the other is soft.
You can choose what you prefer and the night will be as comfortable as it should be. Both sides of this mattress are designed with comfort layers that improve the spinal alignment of its sleepers. In addition, this incredible mattress triggers the pressure points of its sleepers. So, if you prefer firmness then, get this one from here. 
This hybrid design mattress offers comfortable sleep to amputees. The technology used in this comfortable bed is a combination of 2 inches of T and N adaptive foam on top, 1 inch of slow recovery foam, and spring support.
If you are buying a mattress for someone having chronic pain in the hip or lower back then, Winkbed can provide the best comfort level.
In addition, this mattress can support average-weight individuals and heavy-weight individuals as well. The biggest advantage is that there is a lifetime warranty, so get this one without a second thought.
This mattress has a great surface feel for amputees. It is constructed with layers of foam and latex that are supported by pocketed coils. The airflow inside the mattress is promoted beautifully as the coils circulate air through the inner space. With this airflow, the Luma mattress maintains a comfortable temperature for amputees.
In addition, it provides different firmness levels for individuals of different weights. Back pain is the reason that does not allow sleepers to have a comfortable sleep. The firmness of the Luma mattress deals with your back pain so that you sleep comfortably. Check out the price here.
If you are not sure about your sleep position, the Bear mattress is an ideal choice. This is a complete foam bed that has a cooling fabric cover and an amazing pressure relieving attribute. The foam quality is maintained in the Bear mattress.
It is designed with a high-density polyfoam to provide a comfortable sleeping time. With this foam mattress, amputees can have a comfortable night. This mattress takes care of the temperature and pressure to provide comfort to its sleepers.
Best Sleep Aids for Amputees
You might know amputees who have the best sleeping beds can still not find a comfortable sleep. Some have an increased level of depression and stress. It does not matter how many comfortable sleeping beds they get; they are unable to sleep. To help amputees, there are some sleeping aids.
These sleeping aids help them to have a comfortable sleep. Some of the best sleep aids are discussed below:
If you are looking for a sleeping aid then, try this herbal supplement. This is the best natural product that has many formations. It is not only available as a supplement but as tea too.
Valerian root has proved to be an effective product for amputees. According to experts, this herbal product encourages sleep in your brain. You can find this on Amazon or other related marketplaces. 
After a limb loss, amputees get anxious or stressed and cannot get a comfortable sleep. A sleeping aid known as the Gravity blanket can help amputees get a better night of sleep.
This product is 10% of your body weight. The idea is to help you think about the weight of the blanket that will make you feel tired. This blanket actually works. You can get this one from this website. 
3. Passionflower 
This is an herbal remedy that promotes sleep in amputees. It has sleepy effects that let you sleep comfortably. Amputees consume this herbal remedy through tea before going to sleep. People suffering from insomnia can also get improvements by using this product.
It depends on the amount of intake that you consume. Another way of consuming is the extract of this plant. Amputees can have a better sleep after having it. 
Sleep is a gift that you need to accept every night to remain fresh throughout the day. If you have heard that tea helps in avoiding falling asleep. You might be wondering how these tea bags can help in getting a comfortable sleep then.
These chamomile tea bags have tranquilizing effects that give amputees a cozy effect. Plus, if you are under stress then, it has antioxidant chemicals that will reduce the stress. So, have a cup of tea before going to bed to enjoy a comfortable sleep. You can buy it from Amazon.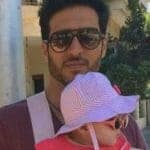 Hi, my name is Eddie, I am a professional trainer specializing in the elderly population and I'm also a website designer. I love training in the gym, going to the beach, traveling, and having good food.

I combined my love for sport and website designing to make "DisabilitEase" whose purpose is to help elderly and disabled people live a more full and active life, have more fun, and enjoy their unique journey despite any disability.