Nowadays, We all shop online, and why shouldn't we? It is the most convenient form of shopping. Just sit on your bed, have your snacks, and scroll scroll scroll. What is even better is that you don't have to waste half of your day going from one shop to another to find at least one good thing.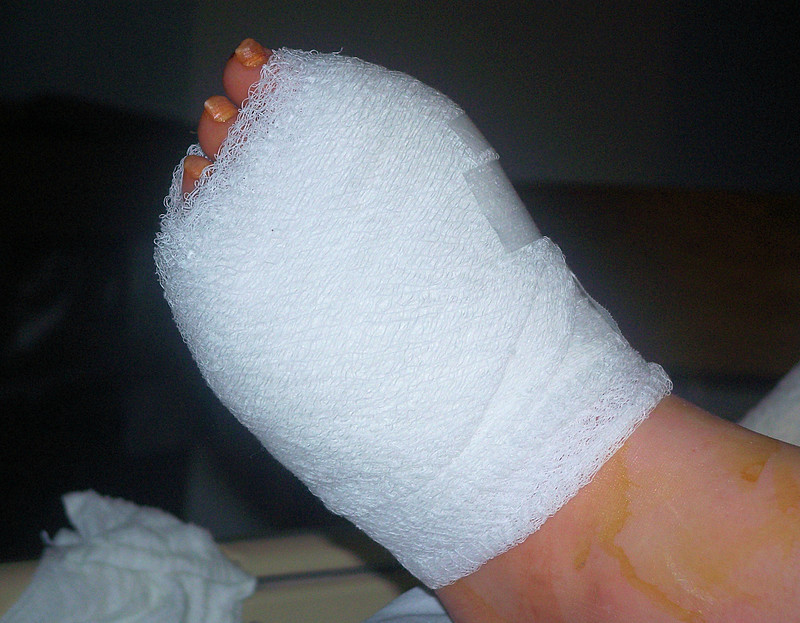 Now you can work and shop simultaneously on your laptop. However, where online shopping has all these benefits, it does have some very significant disadvantages, especially when it comes to shoes.
We have a related article for you, you can read Best Shoes for People with Disability in 2023.
Good shoes are a must-have in everyone's wardrobe, especially as the winter approaches. But what truly makes a good shoe "good" is how it fits you and how comfortable it is, which is hard to detect when shopping online. 
So a good approach is investing in a good set of toe fillers or shoe fillers/ insoles so that you don't have to compromise on your style for your comfort because beauty isn't pain.
So our article today will just help you do that. Today, we will discuss some of the best toes fillers and shoe fillers that will help you with your foot pain and overall balance. 
So let's first start with the basics;
Best Toe fillers For Missing Toe:
What are toe fillers:
With the world growing at such a rapid pace, we can now find alternatives for almost everything and every problem. And toe fillers are just that for people with one or more missing toes. Some people are born with a missing toe, and some have to get their toes amputated (for various reasons). While it can cause many other problems, one of them is that it can make wearing shoes an uncomfortable experience. And no one should have to live with it, especially when it is an easy fix!
Toe fillers are foot prostheses used to fill the gap between the shoes and the missing toe/ toes. Not only will this improve a person's standing balance but will also avoid any sort of skin breakdown that might be caused by the friction, meaning due to the back and forth sliding of a person's foot (due to the extra space between their toes and shoes) while walking or running. 
Types of toe fillers:
Well, if that was not enough, there are further types of toe fillers for different people. For example, there is a different kind for people who have a 5th finger missing and a different one who has their big toes missing. Amazing right? 
Toes fillers are usually custom-made by professionals. They use various aspects, for example, the patient's level of activity throughout the day and their foot's biomechanical presentation, to make a perfect toe filler for every person.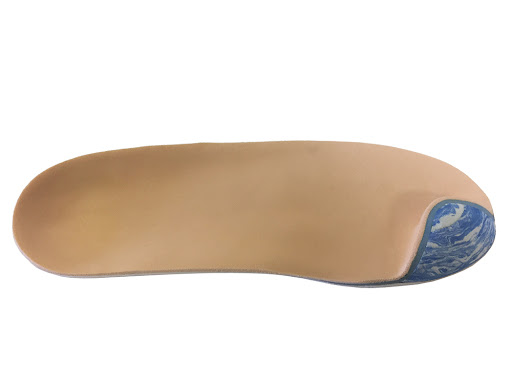 1. Toes fillers for TransMetatarsal amputation:
Starting off with toe fillers for people with TransMetatarsal amputation. This is where a person's entire forefoot or parts of their forefoot are removed. This is a perfectly shaped and contoured toe filler that helps in providing (lateral and medial) stability while also ensuring biomechanical balance. Well, that is not it, this toe fillers also supports distal stumps. 
Oh, and do you want to know the best part? You can use it for all types of shoes and footwear. 
2. First Ray Hallux Amputation:
These toe fillers are for patients who have had their big toes amputated for whatever reason. Again, it provides lateral and medial stability. Along with this, it also helps with relieving metatarsal head pressure while also ensuring biomechanical balance. 
3. Toe fillers for Fifth Digital Amputation:
And as for the people with a fifth finger amputation, we have got you as well. Like all the other toe fillers mentioned above, this type of toe filler gives medial and lateral stability as well, while also giving bio-mechanical balance (but with less bulk). 
Now isn't that convenient?
Best Shoe fillers:
Moving forward, let's talk about people without amputated or missing toes because Everyone needs a little bit of adjustment, especially when it comes to shoes. So here is a quick (and long-term) fix to that! Shoe fillers. 
What are shoe fillers?
Shoe fillers, also known as insoles, inner soles, or even foot orthosis, is an easily removable shoe insert. It has multiple purposes. Some people wear it to gain a bit of height, and some wear it for day-to-day comfort. Shoe fillers are also used for arch support, to relieve foot and joint pain that is caused by arthritis, or by using them a lot, or even because of some injury.
Imagine you finally found "the pair" of shoes, you know the ones you have been searching for quite a while. You immediately order them and are super excited for them to arrive, and finally, it does arrive. You unwrap it and try them on, and that is when you realize that a 
Shoe lovers' worst nightmare just came true. The shoes are bigger than you thought. What do you do now?
Well, now that was dramatic, wasn't it?
No need to return those shoes if that is what you are thinking of doing. All you have to do is get yourself some good shoe fillers and save yourself from more blunders in the future. Where to get it, you may ask? Don't worry, we have got you! Following are some good shoe fillers for shoes bigger than you. 
If you are a woman who has to wear heels for work, we know that Going around and working all day in heels can be extremely painful. Or, if you are a man who wears oxfords or pointy shoes, we know how uncomfortable it can get. So to make your experiences just a bit easier, Yhslmh Cushioned Toe & Heel Inserts is just the right choice!
With every order of yours, you receive twelve pieces of heel cushion inserts, toe fillers pad (made up of shock-absorbing EVA foam), heel grip non-slip pads, and blister protector for pointed men's shoes. Oh, and not to forget that it comes in two colors, khaki and black, how amazing is that?
Although it might take some time to insert it correctly, these shoe fillers can come in very handy if you want to dramatically reduce the size of your shoe (by using both the fillers) so that your shoe can fit you or help with minor adjustments by just using one of the fillers. 
3. Shoe & Heel Insoles by Fumarst:
So Next on our list is Fumarst Shoe and Heel Insole. It is available in three different sizes that can fit a women's shoe size from 4.5 to 11.5. Not only do these insoles have built-in heel protectors, but they also have a footbed liner. Both of these qualities ensure that all the padding is done with a soft sponge. It takes comfort to a whole new level.
Adding to this, the pillow-soft padding not only gives you extra support it even takes up more space. Meaning all those really big shoes you could not wear, get them out of the depths of the closet. It'sIt's their time to shine. These paddings will absorb all the pain from standing to walking and even running. And if you are worried about any forefoot or arch pain, say goodbye to them as well.
Moreover, these insoles are reusable as well, so you can use them in multiple pairs of shoes and even heels. Imagine wearing heels without any blisters! You might need to cut them so they adjust in your shoes appropriately, but other than that, they are worth the money.
If you just want to make minor adjustments to your shoes, Comfowner Cushioned Heel Inserts are for you. 
Once you order it, you will receive six pairs of heel cushion liners, three blacks, and three beige. Their unique shape makes it easier to fit/ mold onto the shoe's shape, and their grip dots provide a rigid surface to ensure there is a better grip and your feet stay put. Other than that, these heel pads are breathable because of their perforated fabric, so why sweat when wearing shoes?
 However, suppose you have more of a flatter arch-type foot. In that case, Redi-Thotics Flex Orthotic Insoles might work in your favor because its higher arch not only offers pain relief but also decreases the likelihood of plantar fasciitis. 
Whole or works for a flat arch type foot, it doesn't ignore your comfort either; this is why it comes with three layers, a top layer of plush with an extra cushion for stabilization/ comfort, and a foam base.
Flip Flops for missing toes and Amputees
When talking about footwear, how can we not talk about flip flops, arguably the most convenient footwear! However, it can be difficult to put on flip-flops when you are missing a toe or two. But worry not, we have a solution for you that will allow you to wear any type of flip flops you want. 
1. Silicone Prosthetic Toes 
The silicone prosthetic toes can help you get back your missing toes with improved functionality. The custom-made silicon toes and feet by Medical Art Resources are designed to protect your skin tissue and improve your functionality and gait. The natural-looking prosthetic toes can be designed according to your needs, so you can wear any type of sandals and flip-flops you like!
2. Amputee Retrofit Strap
For the folks with a prosthetic foot, an Amputee retro strap can allow you to wear your favorite flip flops without the fear of them slipping off. Though the product was specifically designed to pair with their Floperator model, the strap, however, can be used with other types of flip flops too. 
So, these were some of the best shoe filler and flip flop choices you can find. Now you can decide which one fits you and your needs the best!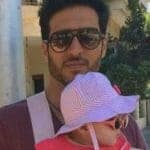 Hi, my name is Eddie, I am a professional trainer specializing in the elderly population and I'm also a website designer. I love training in the gym, going to the beach, traveling, and having good food.

I combined my love for sport and website designing to make "DisabilitEase" whose purpose is to help elderly and disabled people live a more full and active life, have more fun, and enjoy their unique journey despite any disability.