The days of writing lengthy checks and balancing the bank statements might be over, but mostly it is because the debit and credit cards have taken their place.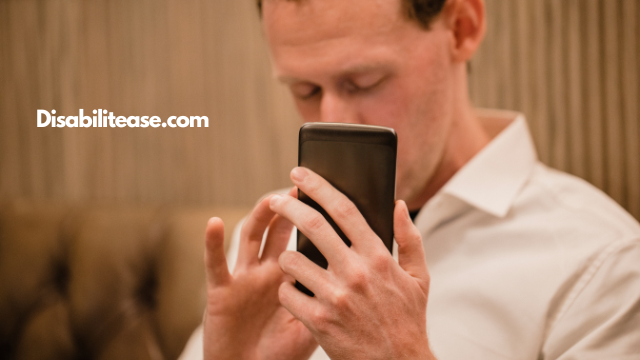 It is so much easier to perform a transaction with a debit card, in addition to the different kinds of financial resources that come with it.
Here is a related article that might interest you on Best And Worst Font Types & Colors for the Visually Impaired.
Now users can efficiently operate their banking transactions while sitting at the ease of home and can use their computers and mobile phones to do so. 
Best Banks For Visually Impaired
For visually impaired people, the best banks are those which are offering these services.
Accessible ATMs
If you are like the general public, it might be the case that you don't even remember when was the last time you stood in the long line of people to get your transaction done through a human teller. In these modern times, most people like to perform their transactions through an automated teller machine. A significant chunk of our transactions is done through ATMs, while the others are done through other banking channels.
Today, there are more than 100,000 ATMs that are placed all over America that can be operated through speech. These days majority of the banks install accessible ATMs for the general public. To start using accessible Talking ATMs, you should simply plug any enhancement or earphone plug of standard, 3.5mm earphones into the jack.
The talking ATM will consequently change to availability mode and brief you with sound directions on the keypad format of the machine and how you can utilize it to finish different financial transactions secretly and safely.  
By using these ATMs, visually impaired people can perform their transactions efficiently and without any hassle. To find an ATM that has built-in voice accessibility options, consider checking the bank's website, their mobile app, or call their helpline.
Online Banking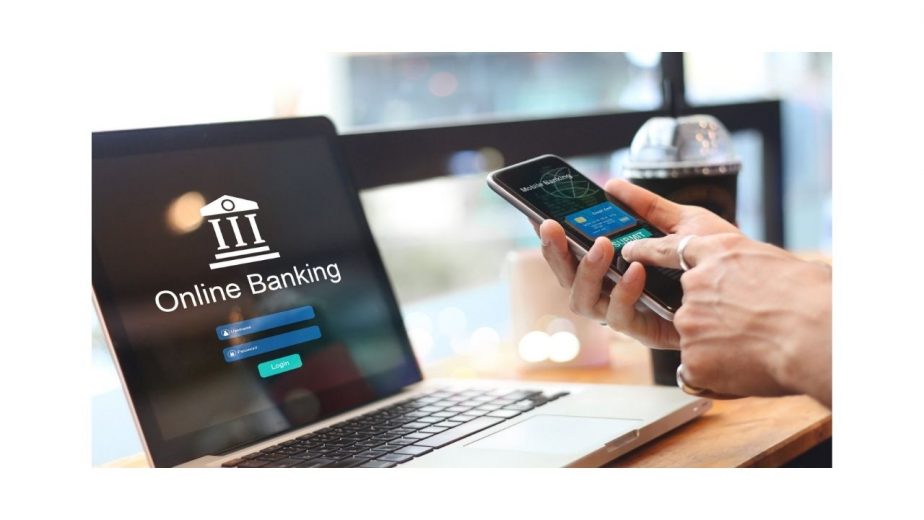 It is without a doubt that the best bank for the visually impaired is the one that provides them the internet access to all of their checking, nonchecking accounts, and the details of their credit cards. The best bank for the visually impaired is the one that offers both Android and iOS solutions to them. These days with the help of online banking, users can use their mobile phone apps to check their balance and perform all the other banking tasks at the ease of sitting at their homes.
Most of the banking websites and applications are user-friendly and are pretty accessible, as these are offered by a vast majority of institutions that have a more extensive client base, and that client base provides them with enough money to work on the accessibility programming and its maintenance. Most of the banks these days offer links to their accessibility policies, and these special links allow the users with low vision or visual impairment to use these resources through a magnifier or a screen reader.
Although, if your bank doesn't provide online banking services, due to being a smaller institution, are you are facing trouble using their website or any other banking channel, you can call their customer service for a possible solution. Hopefully, the will help you out. On the other hand, if the issue persists, you can take the assistance of someone with more knowledge about these problems. However, after the issue has been sorted out, given your situation, you should seriously consider switching banks.
Online Bill Payments
Most mortgage companies and insurance corporations have the ability to charge you for their services automatically through a bank draft that can be withdrawn from your checking account. On the other hand, other companies allow you to make your payment by phone, where you can use the dial pad to enter the relevant account number and further details.
The option to pay your bill by phone is usually used as a last resort for paying bills to avoid the late surcharge. Most people use this option to avoid late fees and make last-minute payments. However, for people with low vision or a visual impairment, this option works like a charm, as they don't have to leave their homes for bill payments and other transactions. 
Essentially every bank and credit association offers online bill installments. On the off chance that yours doesn't, change banks right away. The time and cost you save making installments on the web or by means of a versatile application will rapidly compensate for the burden of moving your accounts from one bank to another. To use online banking, first, you should enter no less than one payee.
This should be possible effectively on most bank sites and on many banking mobile applications. Usually, an accessible list of many organizations you may wish to pay online is given, with their installment addresses and other data previously entered. From your nearby electric power company to your mobile phone service providing company, it's conceivable the only data that the user has to enter is his account number, which should be needed in order to withdraw the funds to pay the bill. In the event that an organization whose statement you wish to pay isn't in the bank's payee database, you may likewise need to enter their charging address and telephone number. 
For people with visual impairment, the whole process can be more straightforward as most of the mobile banking apps come with a built-in magnifier or have speech assistance, which means that it is a simple process for them to pay their bills. All they have to do is enter the required information, and voila, the transaction will be done. You can enter the sum for power bills, Visa installments, and different bills that vary month to month by their amounts, select the date you need the installment sent, then, at that point, press the "OK" or "Pay" button.
For lease installments, protection expenses, and other same-sum installments, you can set up a repetitive installment design and have the bank automatically deduct the funds month to month, quarterly, the primary Friday of consistently, or some other time period you wish. Most bills are paid within two days. However, payees you enter yourself might require as long as ten days. Bill paying services are generally free and allow you to save your time and money for the envelopes that you had to use in the past and the stamps that were required with it. 
Bank and Credit Card Statements
As opposed to before, now all of the companies send their invoices and bills and other account statements through email or provide a downloadable link on their websites. Your banking and credit card statements are also available for downloading purposes online.
Now you can use these statements to avoid fraud and other errors. Using these websites can be easier for people with visual impairment as they can stay on top of their transactions and can perform their transactions in real-time. On top of that, they can use visual magnifying tools or text-to-speech options to study their bank and credit card statements. 
If your bank offers all of these resources through a screen reader or offers text-to-speech options, then the only option left for you is to answer that is this a $5 or $10 note? 
Best banking apps for visually impaired
Although all of the apps offered by various banks have their own features and it is hard to decide which banking app is best for visually impaired people. But FinFreund is absolutely the best when it comes to accessibility and easiness for visually impaired people. It is built from the ground up while bearing on. 
FinFreund is ideal for visually challenged clients by consolidating all the accessibility features of the working framework with cutting-edge artificial intelligence. 
You can say to FinFreund: "How much cash have I spent today?" or "I need to open another account." What do I need?" and our artificial intelligence will track down the proper response for you. You have no compelling reason to go to the bank or stand by 10 minutes on the telephone for an answer if you have the app installed on your phone.
Now users can quickly pay all their bills and invoices by using FinFreund. All they have to do is install the app on their phone and connect to the internet. The best thing about the app is that you can just make the payment by clicking the photo of the invoice. The application will assist and guide you visually and aurally. The app will continue to provide aid until you get the whole thing right.
Also, make sure to check out my post on Best Microwave Ovens And Stoves For Visually Impaired | Cooking With Ease.
Bottom line
There are many challenges that visually impaired people face in their routine life, but when it comes to banking, these challenges come with solutions. Now the users can easily use their banking apps at the ease of their homes and perform all the necessary transactions.
On top of that, there are a variety of features too that these banking channels provide. Banking is more modern now, as you can pay all of your bills by tapping digits on your phone or by using a simple picture on your phone.
So, if you are a visually challenged person and want to perform banking transactions with ease and comfort, we have discussed everything in detail. Still, if you are unsure about anything, feel free to leave a comment or contact us directly, and we will ensure to reply to your query.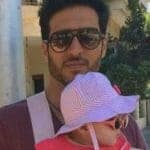 Hi, my name is Eddie, I am a professional trainer specializing in the elderly population and I'm also a website designer. I love training in the gym, going to the beach, traveling, and having good food.

I combined my love for sport and website designing to make "DisabilitEase" whose purpose is to help elderly and disabled people live a more full and active life, have more fun, and enjoy their unique journey despite any disability.