I did quite a bit of research in order to find you the best electric scooter for disabled adults that will give you the most value for your bucks.
People deprived of the ability to move, or suffering from a physical disability may be in a desperate need of motivation towards self-care.
You can provide them through a scooter that could handle their distances for them.
Here is a related article on this website that might be useful for you – The best wheelchair for grass, gravel, and rough ground.
There are so many scooters available today which work as lifesavers for disabled adults and make them feel better about their condition.
It is like getting your independence and liberty back. One can gift it to his parents or grandparents and provide them their former self-control back.
Please note, my posts may contain affiliate links!, if you buy using one of them, you will pay nothing more, but I'll get a small commission, which keeps the lights on. Thanks!
Best Electric Scooter for Disabled Adults
Being a disabled person. it is so hard to perform the simplest of everyday tasks. Going to the grocery store or the nearby park will no longer be a problem with the range of scooters we will be recommending to you. Not only that, one can even go around his house by using these mobility scooters. These are quite ideal for people with small problems at walking and having a deficiency of stamina and strength.
What can an electric scooter use for?
It is necessary to understand the usability of these mobility scooters. It can be used for many purposeful matters and can make everyday traveling easier for elderly people. If any of your relatives are reaching that age, then it can sum up as the best gift for them. The everyday functions that it covers are:
Shopping: Whether you want to buy groceries or have to shop for your personal stuff, getting to the store by walk often gets too difficult for an elderly or disabled person. Hence, these chargeable scooters can save them from that and provide an easy traveling experience.
Making your vacations easier: Traveling is fun. But the excitement and joy can get a little low if you are not able to carry yourself around. The individuals who are not able to enjoy long walks because of disability, injury, or the aging effects, mobility scooters work great.
Driving: Driving a whole vehicle is not an easy option for disabled adults. Hence, lightweight scooters can conclude in an easy way of going from one place to another.
Guide To Buy The Best Electric Scooter For The Disabled Adults:
Well, if you have decided to buy a mobility scooter for someone you know, or you could be the one who wants it, then do not rush into buying something which you might not approve later. To get your hands on the perfect mobility scooter for disabled adults, you must follow certain criteria. Everybody has different preferences while selecting a thing. Some go for durability and quality, while others opt for comfort and ease. Keep those preferences in mind while choosing the scooter to make sure you get it right.
3 Wheels vs 4 Wheels Scooters
The main difference between 3 wheels and a 4 wheels scooter is that a 3 wheel scooter provides a shorter turning radius which can be beneficial if you're riding indoors while the 4 wheels one provides more stability, more suitable for outdoor journeys, and is able to carry more weight.
Best Scooters For Disabled Adults Reviews – Top 5 Scooters
We have picked some of the best mobility scooters to help you get an idea about what you are into. Read ahead to find out our best picks.
1. SmartSCoot Lithium Mobility Scooter:
It is the top-rated mobility scooter for disabled adults and has been reviewed greatly by the buyers. The best thing about it is its lightweight and easy to fold structure which makes sure that the person riding it will not be burdened in any way. The structure and design are quite compelling and had been made from stainless steel to avoid rusting.
It has a nice speed setting which can help the owner to choose a speed he is comfortable with. It is a rechargeable scooter with a battery that lasts up to 12 miles. Furthermore, it will be the best pick to help a disabled person regain his freedom in life. You can get it on the Amazon app.
Pros:
Strong battery life
Powerful light
Speed settings
2. Drive Medical 4 Wheel Compact Scooter
This one tops the list of the most purchased scooters. It comes with various features and specifications to make it compelling enough for you. It has a compact and lightweight design and takes care of the comfort of the rider a lot. The armrests can be adjusted and the basket is a plus if you want to carry something around.
Moreover, the foldable seat makes up for extra storage. It has a sense of comfort and ease which makes it easier for the rider to move around. The standard range of the battery power is 15 miles. You won't need to look for maintenance too much as the design and the structure portrays durability along with the ease.
To add to the perks of this amazing scooter, the adjustable seat makes up for it. If you need comfort, simply get this piece and enjoy your life in a new way. A perfect companion to help you cover your everyday distances easily.
Pros:
Compact design
Lightweight Structure
Interchangeable panels
Protective layer to avoid damage
3. Glion Snap n Go Mobility Scooter:
The features are numerous and compelling. The foldable design, portability, lightweight construction, and the easy-to-use structure of this amazing mobility scooter makes it dominant among the others. Glion Snap n Go scooter has so many bake settings that make the protective design of it evident.
If you want to make safety your first priority then you should probably look for a 4 wheel scooter, however, as 3 wheeler, this one is one of the safest for its group. The 15-mile range after a full-charge makes sure that it has your back even at some long-distance outing plan.
Pros:
Self-stand
Front and rear lights
Enables two seating
Speed options to choose from
Comfy design
FAA compliant
4. Travel Pro Premium 3-Wheel Mobility Scooter:
To make sure you cover everything a disabled adult might want to use, this 3-wheel scooter is down for it. Attractive design with a leather seat and added basket that makes the transportation easier if an individual wants to carry something around. You can also use it as a storage. Also, the adjustable seat with an impressive design is quite something.
This model is all about taking care of the mobility of a disabled individual. It has the power to help them get their freedom and independence back as it helps them get around everywhere even at home. It can also be used for shopping purposes.
The speed makes it quite special whereas the per charge distance range is 6.3 miles. It has an average of everything covered from quality to comfort. Hence, it can be a great choice if quality and comfort are your preferences.
Pros:
Comfy and attractive outlook
Adjustable seat
Padded armrests
Added baskets
Going around gets easier
5. E-Wheels EW-36 Senior Mobility Scooter:
Seniors and disabled individuals are our main focus while suggesting this great-paced and powerful electric mobility scooter. It is a 3-wheel scooter, with the fastest speed to offer. The 18 mph speed with a range of 45 miles coverage on a single charge makes its efficiency quite evident to us.
It provides comfy rides to the owners and has won hearts with its integrated anti-theft system. The storage basket to help carry things around is like a cherry on the top for this highly efficient electric scooter for disabled adults. Hands down to this piece of efficiency as it meets most of the requirements one asks for.
Pros:
Alarm on theft
The fastest speed
Spacious storage basket
Impressive brake system
45 miles distance on a single charge
What Is The Difference Between an Electric Wheelchair and Electric Scooter?
Doesn't an electric wheelchair and an electric scooter serve the same purpose? It is a question that might invade your head while looking for a piece of handy travel equipment for the elderly people of your house. Well, to clear the cloud, there is a great deal of difference between the two. Firstly, the distance is a major difference.
As a scooter can help them travel to a long-distance place whereas the wheelchair can merely suit them for some inside distances. Also, the footrest and the baseboard are different. Moreover, the navigating pieces of the two are different.
Conclusion:
While considering to choose a suitable option among these electric mobility scooters, consider why you chose to buy a mobility scooter first. It will help you achieve your motive and also make the most suitable choice as your scooter.
Everybody loves taking care of the elderly at home. But gifting them these will help them get a grip on their independent nature and will make sure they feel comfy in doing that. This guide was all about helping you make the best choice and make sure that you are investing at the right place.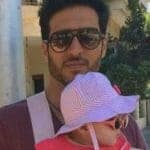 Hi, my name is Eddie, I am a professional trainer specializing in the elderly population and I'm also a website designer. I love training in the gym, going to the beach, traveling, and having good food.

I combined my love for sport and website designing to make "DisabilitEase" whose purpose is to help elderly and disabled people live a more full and active life, have more fun, and enjoy their unique journey despite any disability.